'Beasts Of The Southern Wild' Director Benh Zeitlin Details New Project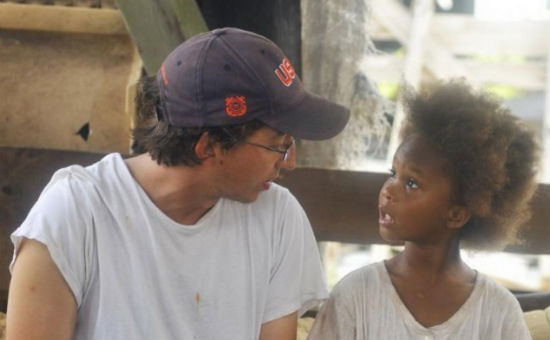 From frame one of Benh Zeitlin's debut feature Beasts of the Southern Wild, it was obvious this was the work of a rising auteur. The entire film was filled with visuals, choices and performances unlike anything audiences had seen before. A whole new world, built one an impressive low budget scale. Beasts went on to four Oscar nominations along with dozens of other awards and anointed Zeitlin as a filmmaker whose work we'd be keeping a close eye on.
Since the Oscars, the director has been relatively quiet and now we know why. He's been working hard on developing a new film that will, similarly, create a new believable and wild world.
Zeitlin described the film detail talking to the New York Times. Thanks to The Film Stage for the heads up.
The new film is about a young girl who gets kidnapped onto a hidden ecosystem where a tribal war is raging over a form of pollen that breaks the relationship between aging and time.
It follows a friendship-love story-adventure of her and a joyous, reckless, pleasure-mongering young boy as they swirl in and out of youth and as the ecosystem around them spirals toward destruction...We're working on it all day every day, but as all psychotic adventures go, you know where your destination is but not how long it's going to take to get there.
So it's a love story about a hidden world where the eco-system can radically speed up, or slow down, the aging process? That sounds insanely exciting. And while his last quote, about having no time table, is slightly discouraging, it's also the way it has to be. True innovation and creativity shouldn't be forced.
What do you think about this idea?