Will Smith Might Return For 'Independence Day' Sequel; 2016 Release Possible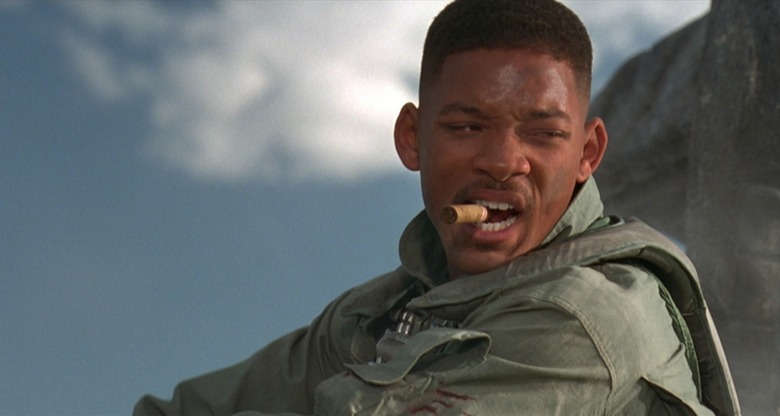 While Jeff Goldblum and Bill Pullman are all set to return for the Independence Day sequel, director Roland Emmerich told press earlier this summer that Will Smith likely wouldn't come back, because he was just too expensive and too famous. But that was before After Earth proved a critically reviled flop, and now it seems Smith may be a little more open to the idea of a return.
In a recent interview, Emmerich revealed that he has a meeting set up with Smith to discuss the project. "Anything can happen," he said of Smith's status regarding the project. Hit the jump to read the rest of his comment, and to get a possible update on the release date.
Smith has said previously that he wants to "more danger in [his] artistic choices," but again, that was before After Earth failed. It sounds like Smith wants to return to safer ground, and it doesn't get much safer than a sequel to one of his biggest hits. After all, Men in Black 3 worked out pretty well for Smith and Sony despite reports of a rocky production process.
Emmerich also mentioned in the interview that, despite Fox already having July 3, 2015 reserved for the action sequel, the film could get pushed back a year. "I will make it either for 2015 or '16," he said. "Probably right now, as it looks, '16."
The later release date not only gives Emmerich the advantage of more time, it'd be a boon from a marketing standpoint. The original Independence Day opened July 3, 1996, so 2016 is its twentieth anniversary.