'Eastbound And Down' Season 4 Trailer: Kenny Powers Is Back From The Dead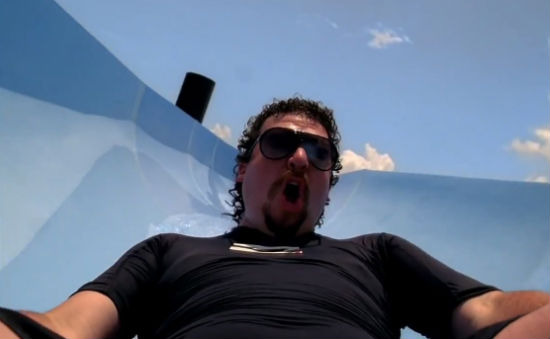 Robots, water slides, girls dancing as Santa Claus, machine guns, roller skating, the fourth season of Eastbound and Down has it all. In 60 seconds, the full trailer for the final season of the show has so much insane, jaw-dropping and head-scratching content  you'll swear there's no way creators Danny McBride and Jody Hill can tie it all together. They will, though, as well as the entire story of Kenny Powers. Check out the trailer below.
Here's the trailer from HBO. A lot of the language is NSFW.
Think about it. Have you ever see more crazy imagery in 60 seconds? Imagery that's actually going to be on TV?  But we'd expect nothing less from Kenny Powers. Here's hoping things work out for the character who, time and time again, proves he's not as awful a person as most people think he is.