Benedict Cumberbatch To Lead James Gray's 'The Lost City Of Z'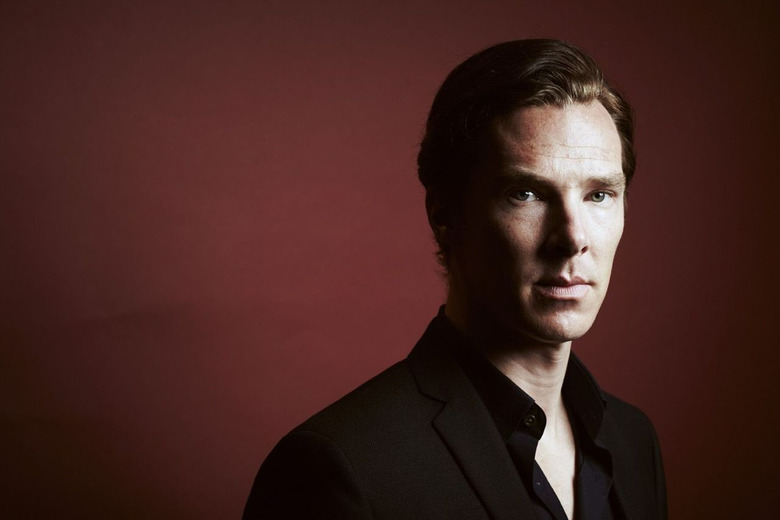 We may receive a commission on purchases made from links.
Only time will tell whether there's any truth to those Star Wars Episode VII rumors, but in the meantime Benedict Cumberbatch has booked himself a different juicy new role. The Brit actor is in negotiations for The Lost City of Z, based on David Grann's book about the real-life mystery of explorer Percy Fawcett.
The project has been developing for years, but this is the first major step forward we've heard about in quite some time. James Gray (We Own the Night) remains attached to direct from his own adapted screenplay. Hit the jump to get some background on the project, and to learn more about Fawcett's fascinating story.
But Cumberbatch is a very good get, too. Since breaking out internationally with the BBC drama Sherlock, he's quickly become one of the most in-demand actors working today. He has five movies opening this year alone: this spring's Star Trek Into Darkness, plus the upcoming The Fifth Estate, 12 Years a Slave, August: Osage County, and The Hobbit: Desolation of Smaug.
Next year will see him starring in The Hobbit: There and Back Again, as well as the Alan Turing biopic The Imitation Game. The recent Star Wars talk seemed supported, slightly, by Cumberbatch's sudden and unexplained departure from Guillermo del Toro's Crimson Peak, but now it seems likely that The Lost City of Z was the true culprit. Either that, or the guy just wants to take a well-deserved nap.
Here's the description of Grann's book, via Amazon.com:
In 1925, the legendary British explorer Percy Fawcett ventured into the Amazon jungle, in search of a fabled civilization. He never returned. Over the years countless perished trying to find evidence of his party and the place he called "The Lost City of Z." In this masterpiece of narrative nonfiction, journalist David Grann interweaves the spellbinding stories of Fawcett's quest for "Z" and his own journey into the deadly jungle, as he unravels the greatest exploration mystery of the twentieth century.
Fawcett was apparently quite the adventurer. Amazon.com writes that his friends and family "considered him to be near super-human" for having survived so many previous explorations, and it's been reported that he was one of the inspirations for the Indiana Jones character.
The 37-year-old Cumberbatch seems a bit young for the part, since the real Fawcett was in his 57 when he disappeared with his 21-year-old son. Otherwise, though, he seems to have the intelligence and charisma to make it work. Do you think Cumberbatch is a good choice?
[Source: Deadline]