First Poster For 'Escape From Tomorrow' Draws Blood From A Mouse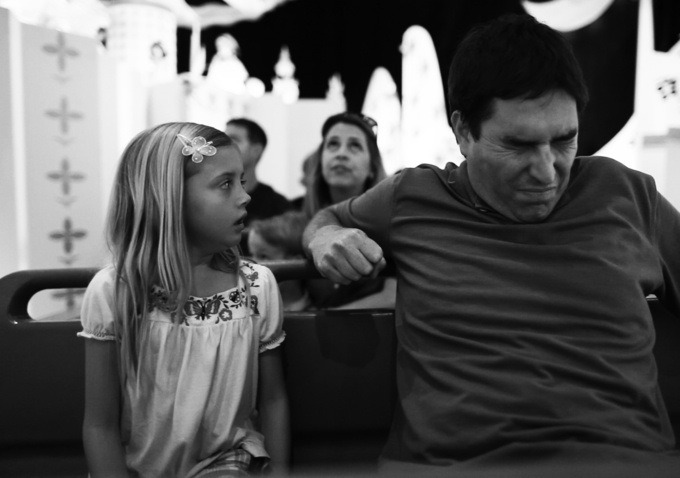 Since its premiere at the 2013 Sundance Film Festival, Randy Moore's micro budget film Escape From Tomorrow has been a beacon of controversy. The film dramatizes a father's descent into madness at a Walt Disney theme park and was shot, without the company's permission, at the actual parks. Few thought the film would ever see the light of day, but it will be released in October by PDA (minus 15 minutes of footage).
The first official poster for the film has now been released and, unlike the one before it, this takes dead-aim on Disney's most iconic character: Mickey Mouse. Check it out below.
Thanks to Entertainment Weekly for the poster.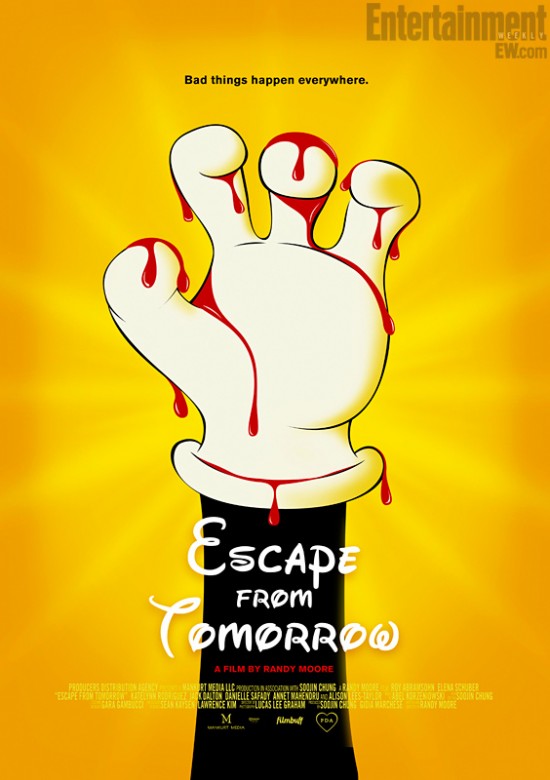 Any question whether or not PDA was going to embrace the film's setting in its marketing can be put to bed now.
Escape from Tomorrow will be released in select theaters and VOD on October 11. Here's the official description from the Sundance website:
Jim White is an average American family man, mostly content to exist within his humdrum reality. At the tail end of a theme park vacation with his loving wife and two beautiful children, he is awakened by an unsettling phone call from his boss, who tells him that he has lost his job. Unwilling to disturb their sabbatical, Jim holds off on breaking the news to his family so they can enjoy their last day at the idyllic and beloved tourist destination. In desperate need of a distraction, he finds one amidst the long lines at the park—two attractive and fun-loving teenage girls. In his fractured state, Jim falls obsessively in love, making any excuse he can to follow them everywhere. Along the way, his paranoid psyche spirals even further downward, and the fine line between fantasy and reality becomes blurred.