Benedict Cumberbatch's Reps Shoot Down 'Star Wars' Rumor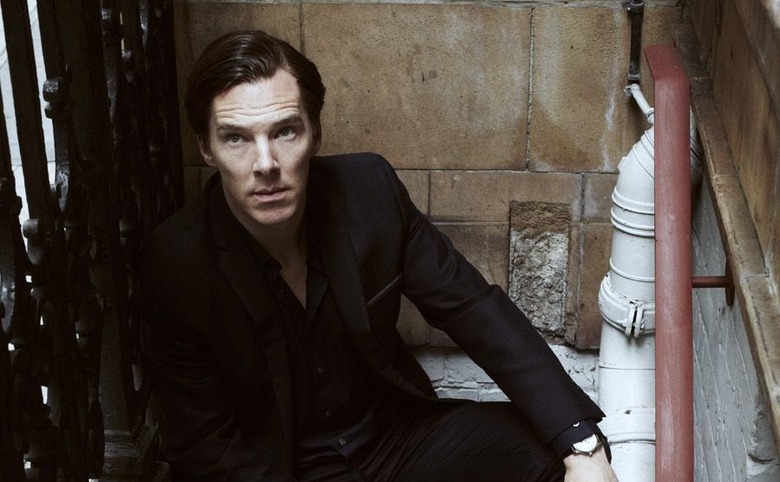 Yesterday, Universal finally revealed the leads of Fifty Shades of Grey after months of speculation. But for sci-fi geeks, that was only the second biggest casting update to hit over the holiday weekend.
An unconfirmed rumor made the rounds that Benedict Cumberbatch was circling Star Wars Episode VII, which would reunite him with his Star Trek Into Darkness director J.J. Abrams. Given the intense secrecy and wild chatter surrounding the project, it's no surprise that his reps have now shot down that report. But do we have any more reason to trust this denial than we had to believe that rumor in the first place?
Fair enough. Cumberbatch has a lot of fans, Abrams has a lot of fans, and all of those fans loved seeing them work together in Star Trek Into Darkness. It's possible, perhaps even likely, that the Episode VII talk is just wishful thinking on the part of their devoted followers.
On the other hand, though, we've been flat-out lied to enough times that these official denials hardly seem more reliable than unconfirmed rumors at this point. Abrams famously laughed off Star Wars Episode VII talk for months, before he was formally announced as the director of Star Wars Episode VII. And we all remember how fervently the Star Trek Into Darkness cast and crew insisted that Cumberbatch wasn't playing Khan.
Nor is Abrams the only person in Hollywood to lie or stretch the truth about his upcoming projects. Speaking of Fifty Shades, it was just a few weeks ago that newly revealed star Charlie Hunnam's people were dismissing those casting stories, too.
I'm not saying that Cumberbatch is starring in Episode VII. I have no idea what his plans are. If he is, though, this wouldn't be the first denial to turn out to be complete and utter B.S. And honestly, as a fan of his, I wouldn't mind one bit if that turned out to be the case.