Derek Cianfrance To Direct Midcentury Drama 'The Light Between Oceans'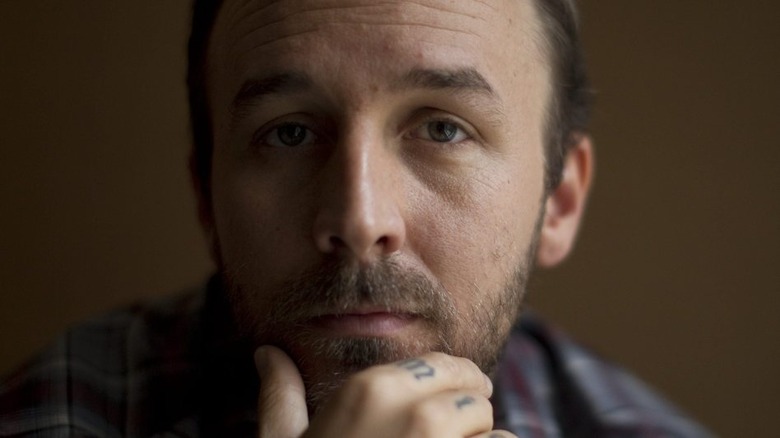 Derek Cianfrance knows a thing or two about tricky family relationships, judging by his previous works. Brother Tied explored a troubled sibling rivalry, Blue Valentine examined the breakdown of a once-promising marriage, and The Place Beyond the Pines saw fathers unwittingly passing their sins down to their sons.
His next directorial effort continues in a similar vein, though this time the family's biggest problem seems to come from outsiders rather than from each other. Cianfrance has signed on for DreamWorks' The Light Between Oceans, an adaptation of the bestselling novel by M.L. Stedman. Get the plot details after the jump.
After four harrowing years on the Western Front, Tom Sherbourne returns to Australia and takes a job as the lighthouse keeper on Janus Rock, nearly half a day's journey from the coast. To this isolated island, where the supply boat comes once a season, Tom brings a young, bold, and loving wife, Isabel. Years later, after two miscarriages and one stillbirth, the grieving Isabel hears a baby's cries on the wind. A boat has washed up onshore carrying a dead man and a living baby.
Tom, who keeps meticulous records and whose moral principles have withstood a horrific war, wants to report the man and infant immediately. But Isabel insists the baby is a "gift from God," and against Tom's judgment, they claim her as their own and name her Lucy. When she is two, Tom and Isabel return to the mainland and are reminded that there are other people in the world. Their choice has devastated one of them.
David Heyman, who worked on the Harry Potter series, will produce with Jeffrey Clifford. Rosie Alison is on board as executive producer. There's no word yet on who'll write the screenplay, and no start date has been announced.
Stedman's book earned high praise from those moved by the characters' tragedies and fascinated by their moral dilemmas. Cianfrance seems like a great choice. As he's demonstrated with Blue Valentine and The Place Beyond the Pines, he's got a knack for telling bittersweet tales with emotion and nuance.
Have you read the book? Do you think Cianfrance will do a good job?