Lego Does 'The Simpsons;' Plus 'Jurassic Park' And 'Back To The Future' Cuusoo Projects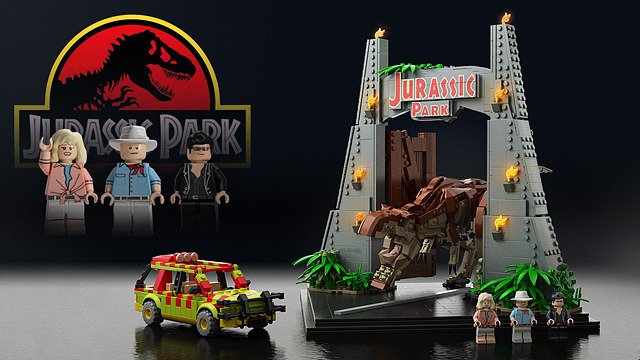 Purchasing the Back to the Future Delorean Lego earlier this month made me feel 12 years old again. All of a sudden, I want to buy all these Legos. It's not a good thing. Especially when Lego is more than happy to release an increasing number of awesome sets.
On the official front, the company recently announced that 2014 will bring a special set based on the hit TV show, The Simpsons. On the unofficial front, two very cool projects are up for consideration on Lego Cuusoo: the Hill Valley Courthouse from Back to the Future and the gate to Jurassic Park. See some images below.
The news of The Simpsons Legos coming in 2014 come from ABC News, via Gizmodo. There's no info beyond that, but it's happening.
As for the Cuusoo projects, each is still several thousand votes from getting put up for review, but these are undeniably cool. First up, the Hill Valley Courthouse. Click here to vote and see more images.
Second, Jurassic Park. Click here to vote and see more images. (Thanks to Hey U Guys)
Also of note, that Ghostbusters Ecto-1 we wrote about earlier this summer got the 10,000 votes it needed to be put up for review. Maybe we'll see it in 2015. And don't forget there's this cool Jules Verne Back to the Future Part III train too.
Are you still a big Lego collector? What are some of your favorite sets?