See The 'Breaking Bad' Finale Live With The Cast, In The Hollywood Forever Cemetary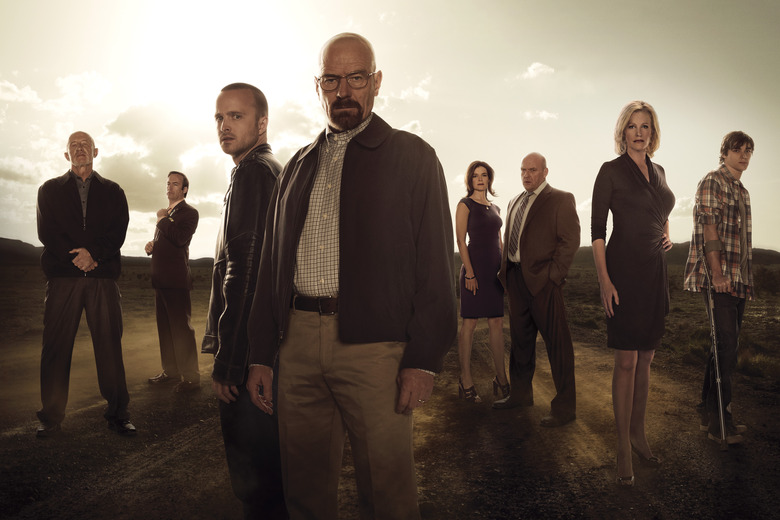 Briefly: Way back in February we were one of the first places to let you know Aaron Paul was planning a big outdoor Hollywood party for the final episode of Breaking Bad. Now, with the season almost halfway over (so upsetting), those plans have finally been set.
It's happening in Los Angeles, CA at the Hollywood Forever Cemetery at 8 p.m. September 29 and tickets go on sale September 4. They'll first screen the pilot and then the finale, live, at 9 p.m. That'll be followed by a live Q&A with the cast and crew. 
The tickets are $45 apiece, all of that goes to a charity called the Kind Campaign. They're also hosting a contest where you can join Bryan Cranston and Aaron Paul in the RV to drive into the event. There's more info on that here.
For info on the general admission tickets, click here.
The audience will obviously be quiet for the screening but, I'm not sure that's how I want to see the last episode. Would you go if you could? Sit on the ground, on a blanket, under the stars?