'Child Of God' Teaser: James Franco Does Cormac McCarthy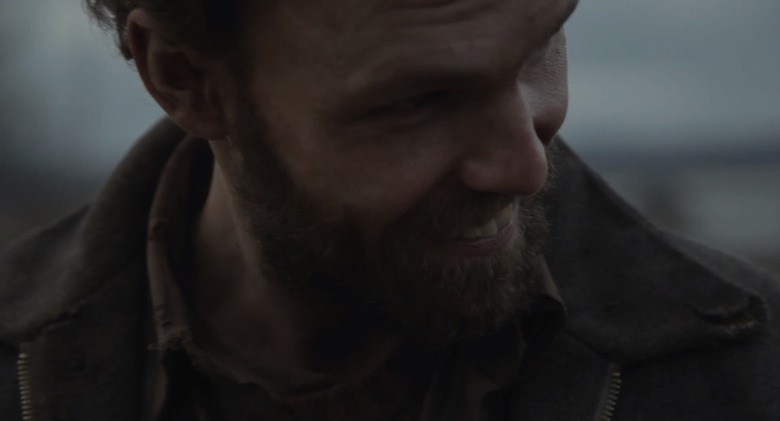 While Ridley Scott brings Cormac McCarthy's first original screenplay to the big screen, James Franco is tackling another of his stories.
The multi-hyphenate's latest directorial effort is Child of God, based on McCarthy's novel of the same title. Scott Haze leads the cast as Ballard, a violent outsider turned serial killer in '60s Tennessee. The first teaser has hit the web, and you can see it after the jump.
There isn't a whole lot to this video. It runs just 46 seconds long, and only about half that is actual footage. What we see isn't terribly revealing, either. Haze looks dirty and a little crazy as the camera moves around him. Still, if the idea of Franco tackling McCarthy intrigues you, this trailer will whet your appetite.
Child of God is the latest stop in what's been a very busy year for Franco. He started 2013 with the debut of his directorial effort Interior. Leather Bar. at Sundance, then hit Cannes a few months later with the William Faulkner adaptation As I Lay Dying. All three films have also featured Franco in front of the camera.
Additionally, he's been seen this year in several films by other directors including Sam Raimi's Oz The Great and Powerful, Rob Epstein and Jeffrey Friedman's Lovelace, and Evan Goldberg and Seth Rogen's This Is the End. Whatever your opinion of him, it can't be denied that he's a damn hard worker.
Child of God will bow in Venice this week before hitting Toronto for a special presentation. Franco and Vince Jolivette wrote the script. Franco and Haze star alongside Jim Parrack and Tim Blake Nelson.
Here's Deadline's summary of the plot:
A dispossessed, violent man who's life is a disastrous attempt to exist outside the social order. Successively deprived of parents and homes and with few other ties, Ballard descends literally and figuratively to the level of a cave dweller as he falls deeper into crime and degradation.