'47 Ronin' Japanese Trailer: Flash Of The Blade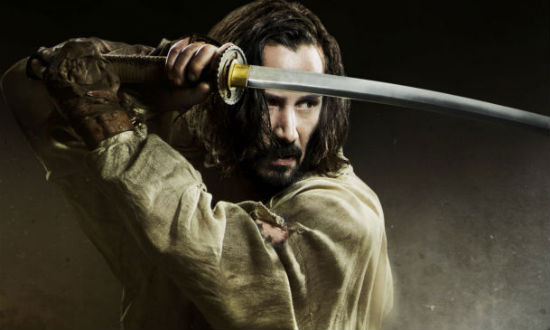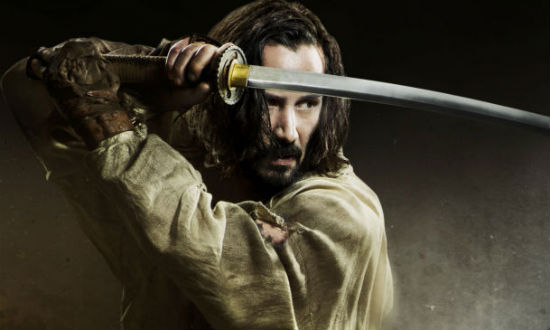 47 Ronin, a supernaturally-themed remake of a classic Japanese story, seems like a strange Christmas offering. But the film, directed by Carl Erik Rinsch and starring Keanu Reeves (with Hiroyuki Sanada, Ko Shibasaki, Tadanobu Asano, and Rinko Kikuchi) will be under the tree as a gift from Universal this holiday season. Well not a gift exactly — you'll still have to pay to see it.
The first trailer hit a while ago and had to shoulder the weight of months of reports about the film suffering delays and unplanned reshoots. It was seen by some viewers as evidence from an accident scene. "What will this disaster look like?"
Now there's a Japaneser trailer that boils the whole thing down to a procession of big images and quick swordplay. Without being able to read the brief Japanese text or understand the scant voiceover, it is a pretty pure sales pitch for an action/adventure movie. Take a look below. 
47 Ronin opens December 25.
Keanu Reeves makes an explosive return to action-adventure in 47 Ronin. After a treacherous warlord kills their master and banishes their kind, 47 leaderless samurai vow to seek vengeance and restore honor to their people. Driven from their homes and dispersed across the land, this band of Ronin must seek the help of Kai (Reeves)—a half-breed they once rejected—as they fight their way across a savage world of mythic beasts, shape-shifting witchcraft and wondrous terrors. As this exiled, enslaved outcast becomes their most deadly weapon, he will transform into the hero who inspires this band of outnumbered rebels to seize eternity. Helmed by director Carl Rinsch (The Gift), 47 Ronin is produced by Scott Stuber (Ted, Identity Thief), Pamela Abdy (Identity Thief, upcoming Kill the Messenger) and Eric McLeod (Mr. & Mrs. Smith, Austin Powers series).