'The Hunger Games: Mockingjay' Finds Annie Cresta And Messalla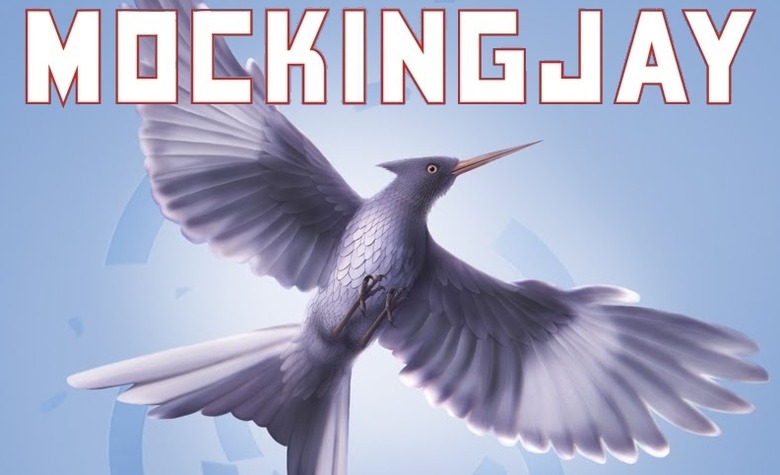 Although The Hunger Games: Catching Fire is still three months away from theaters, casting on the next two installments is already heating up. Hot on the heels of last week's news that Natalie Dormer would play Cressida in The Hunger Games: Mockingjay Parts 1 & 2 comes the announcement that director Francis Lawrence has also added Evan Ross and Stef Dawson.
Ross will play Cressida's cameraman Messalla, while Dawson will portray Annie Cresta, love interest of Finnick Odair (Sam Claflin). Learn more about the actors and their characters after the jump.
Annie is a former victor from District 4 and one of Finnick's former mentees. While she won the 70th Hunger Games, the experience left her so psychologically shaken that she's regarded as unstable and even crazy by others. Finnick makes his first appearance in the next film, Catching Fire.
Lionsgate announced Ross' casting via Twitter today. The 25-year-old is known for his recurring guest role on 90210 (the new one, obvi) as Charlie and films like Jeff, Who Lives at Home and ATL. The more music-minded among you may also recognize him as the son of Diana Ross and the boyfriend of Ashlee Simpson.
Dawson's hiring was revealed yesterday. A native of Australia, she's relatively unknown in the U.S. Her credits include several indies and the upcoming horror film 13 Girls.
Lawrence, who directed Catching Fire, will return for the third and fourth installments of the franchise. Both are based on a single book by Suzanne Collins. Catching Fire opens November 22, 2013, followed by Mockingjay – Part 1 on November 21, 2014 and then Mockingjay – Part 2 on November 20, 2014.
Directed by Francis Lawrence and based on the novel "Mockingjay" by Suzanne Collins, THE HUNGER GAMES: MOCKINGJAY PARTS 1 & 2 make up the third and fourth installments of heroine Katniss Everdeen's (Jennifer Lawrence) journey as she leads the districts of Panem in a rebellion against the tyrannical and corrupt Capitol.  As the war that will determine the fate of Panem escalates, Katniss must decipher for herself who she can trust and what needs to be done, with everything she cares for in the balance.