Page 2: Shaun Of The Dead, Star Wars, Star Trek, Transformers, Gremlins, Doctor Who, BTTF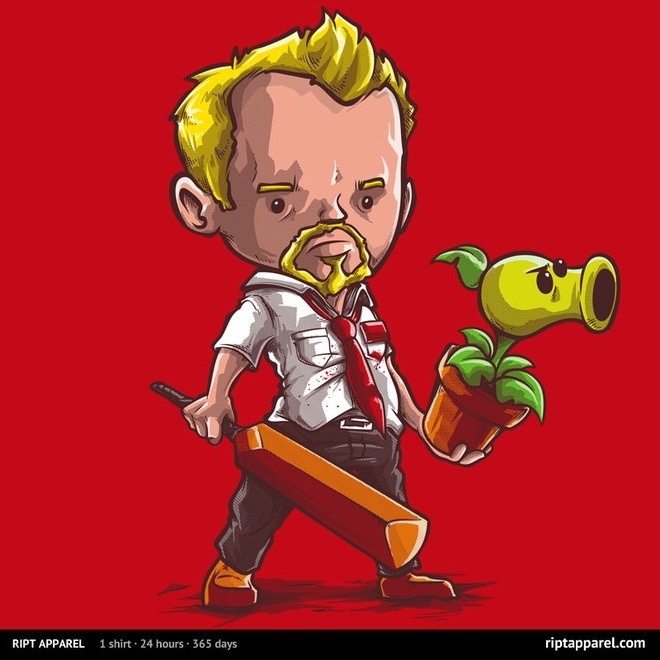 Page 2 is a compilation of stories and news tidbits, which for whatever reason, didn't make the front page of /Film. After the jump we've included 36 different items, fun images, videos, casting tidbits, articles of interest and more. It's like a mystery grab bag of movie web related goodness.
Header Photo: Today's t-shirt of RIPT Apparel is a Shaun of the Dead-inspired design "Shaun vs. Zombies"
The "Breaking Bad" Dead Pool
C'mon Hollywood: Is fan anger getting out of control?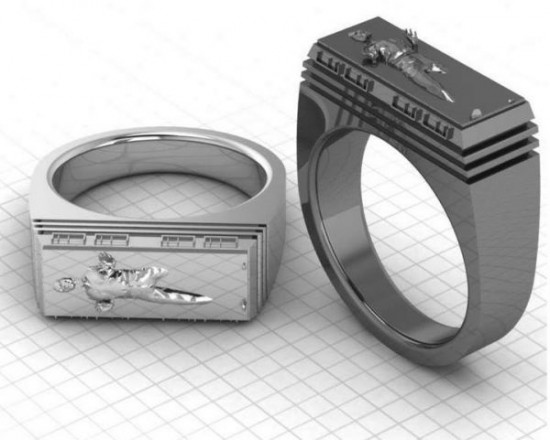 Han Solo In Carbonite As a Ring For Your Finger
What Jesse Knows — and What We Still Don't Know — About the Ricin on Breaking BadHow the Weekend Demonstrated Everything We Love About Hollywood And Everything Disappointing About Its Audiences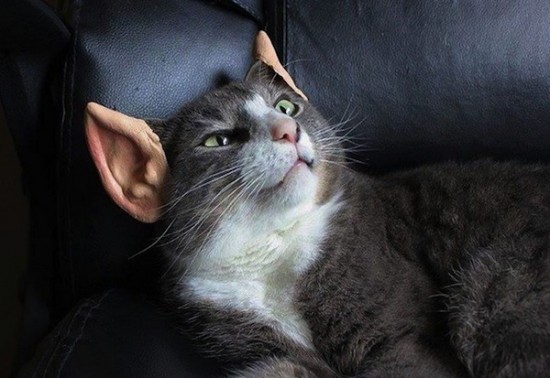 Vulcan Kitty Wants You To Live Long And Prospurr
The Kessel Run (in under 12 Parsecs): A Guide to the Star Wars Expanded Universe
The 11 Best Movies Of Summer 2013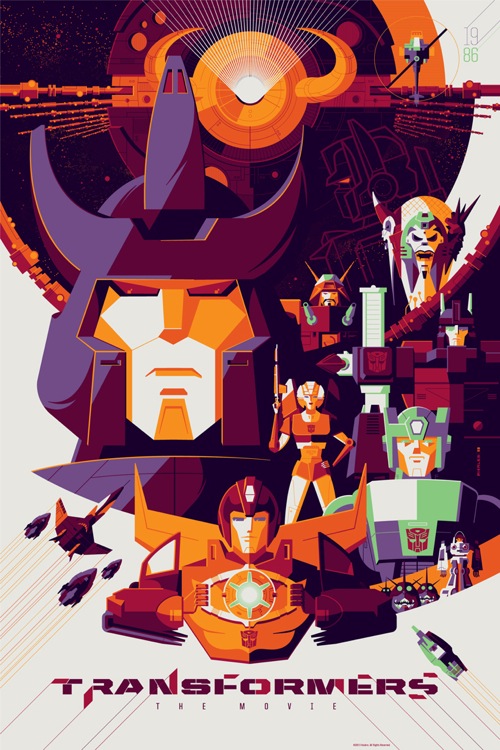 Transformers The Movie Poster by Tom Whalen
Netflix Nerds: You Have One More Week to Watch 17 James Bond Movies Before They Expire
Japanese Jurassic Park Dinosaur PRANK
Simon Pegg explains the ending of The World's End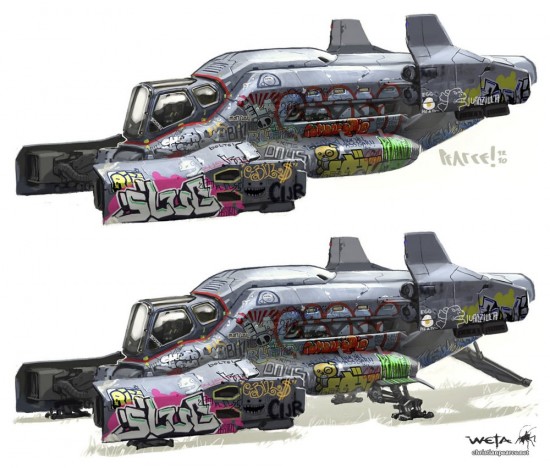 Elysium concept art by Christian Pearce.Vincent Cassel to Star in 'Partisan'SUPERCUT: The Worst Rap Scenes in Movie HistoryJK Rowling On GMA: The 'Harry Potter' Character She Misses Most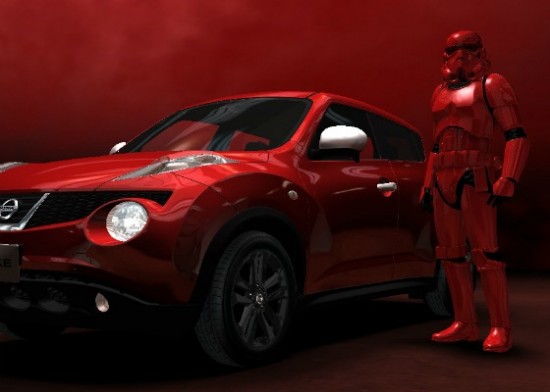 Imperial Stormtroopers Sell Nissans in Japan
Time Warner Cable customers can now stream live TV on Xbox 360
WHO SHOULD DUMBLEDORE MEET? J.K. ROWLING GIVES HER OPINION.
TiVo Roamio Reinvents the Cable Box for the Digital Streaming Age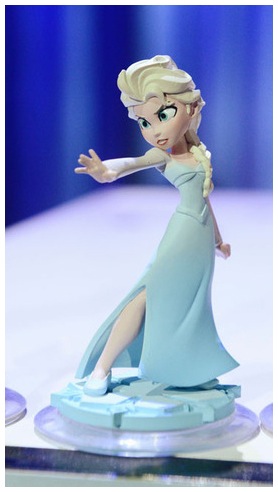 The Disney Infinity Elsa figurine
New Apple TV Update Brings Vevo, Disney Channel, Disney XD & More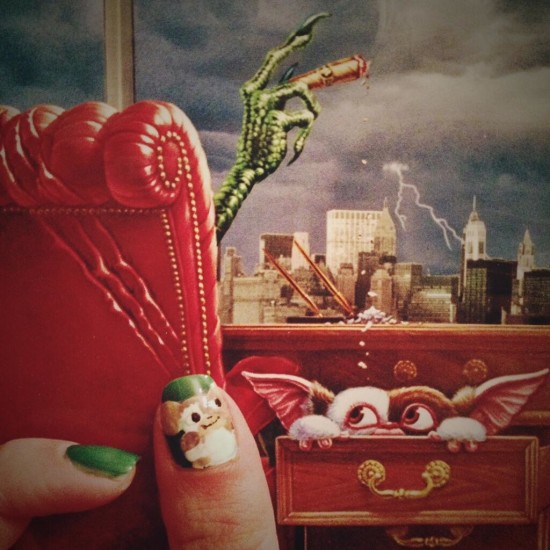 Veronica Baker's Mogwai Manicure4 Reasons to Revisit The Great Gatsby on DVD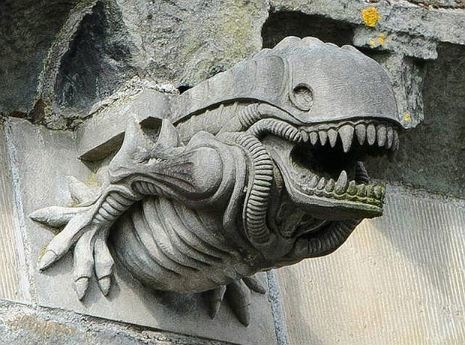 Xenomorph Discovered Guarding 13th Century Abbey
RUMOR: PEOPLE BEHIND THE GOLDEN GLOBES REALLY, REALLY WANT TINA FEY AND AMY POEHLER TO HOST AGAIN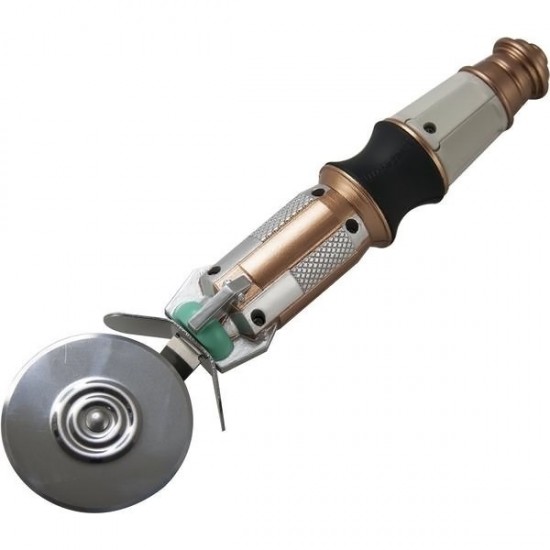 Doctor Who Sonic Screwdriver Talking Pizza Cutter
For Venice Film Festival, More Seats, Fewer Movies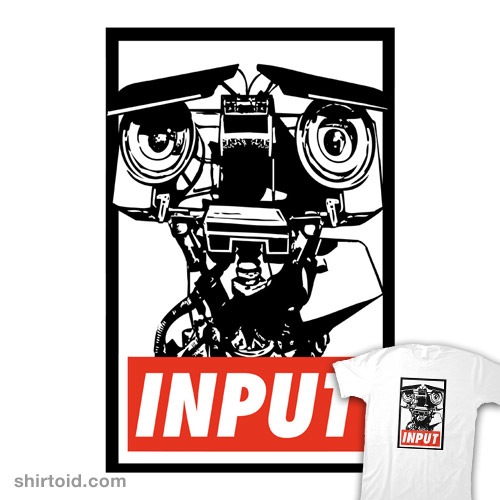 OBEY Johnny 5 t-shirt
THE JAMES FRANCO ROAST: THE 10 BEST LINES FROM THE UPCOMING SPECIAL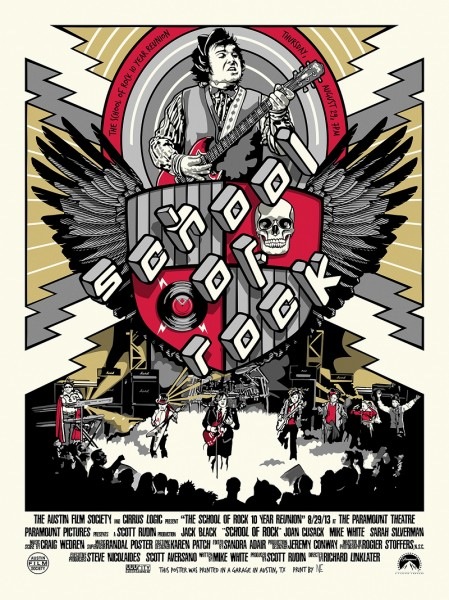 Odd City Creative's Limited Edition Poster for SCHOOL OF ROCK
Celebrate Tim Burton's 55th Birthday with Five Favorite Burton Films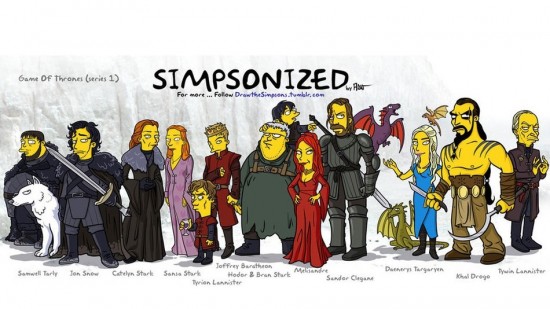 D'oh! 'Game of Thrones' as 'Simpsons' Characters
The 10 Most Annoying Characters in Film History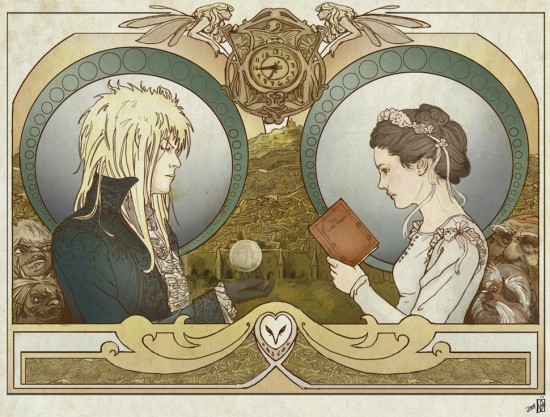 Dance, Magic Dance: A Treasury of Awesome Labyrinth Fan Art
10 Movies To Watch After You've Seen 'The World's End'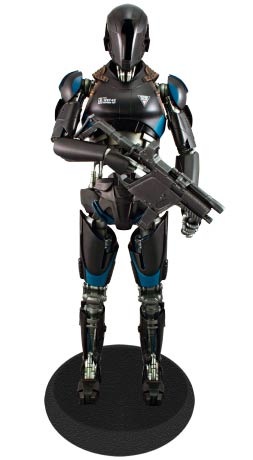 TOTAL RECALL LIFESIZE BATTALION COMMANDER SYNTH
Convenient Daily Departures: The History of Star Tours
Breaking Bad actor Aaron Paul (Jesse) on The Price is Right, 199810 Essential Elmore Leonard Novels: A Eulogy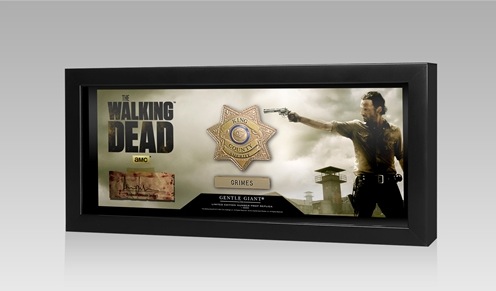 Gentle Giant's The Walking Dead Sheriff Grimes Badge Prop ReplicaGael Garcia Bernal Heads To 'Desierto'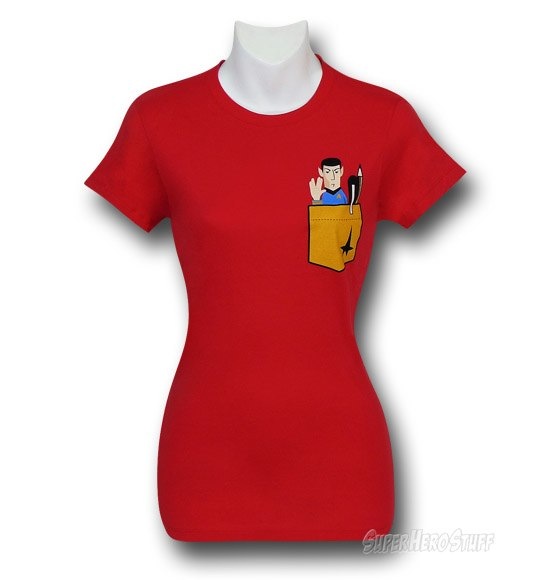 This Red Shirt Tee Lets You Keep Spock In Your PocketJohn Woo Attacks iOS With Upcoming On-Rails Escort-Mission Game, Bloodstroke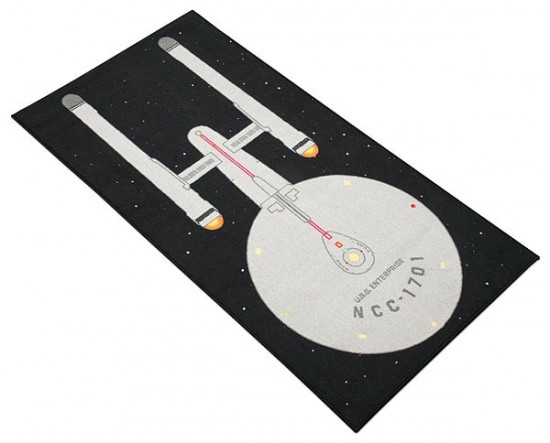 Star Trek Rug
Final Cut of THE WICKER MAN to Receive U.S. Theatrical Distribution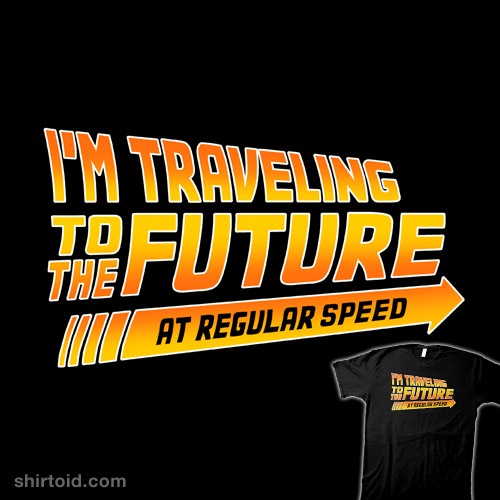 I'm a time traveler, too! t-shirt
Pulp action game Fortune and Glory brings out your inner Indiana Jones
Google Introduces Experimental Lightsabers
On Elysium, SF Summer Blockbusters, and Geek Outrage Run Amok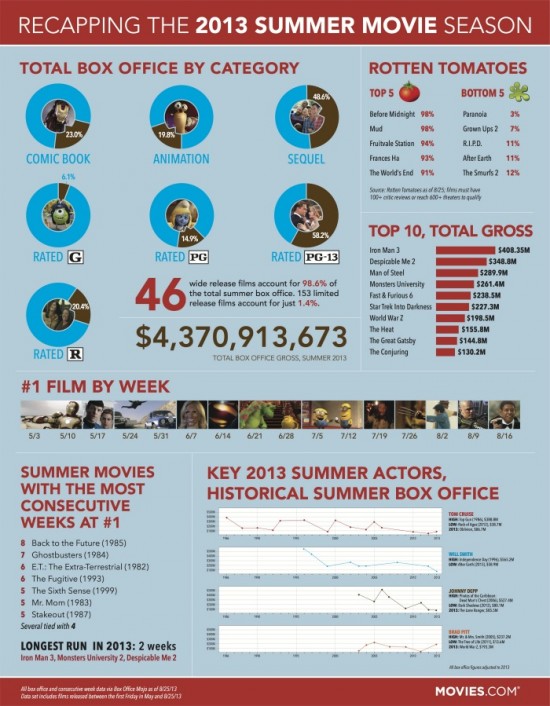 Movies.com Infographic: The 2013 Summer Box Office Summed Up in One Image
Summer TV: 10 Big Winners (And 5 Unfortunate Losers)
If you have any interesting items that we might've missed that you think should go in /Film's Page 2 – email us!