Judd Apatow To Produce Untitled Script By Comedian Amy Schumer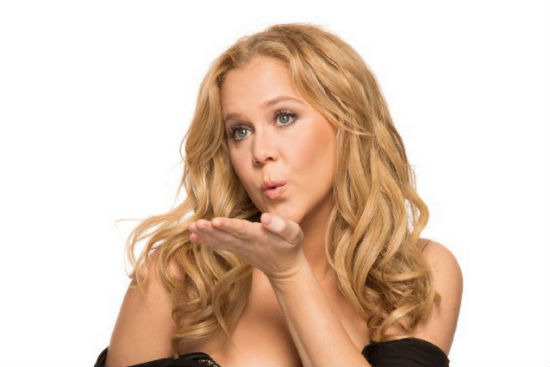 Even by Comedy Central's R-rated standards, comedian Amy Schumer's show, Inside Amy Schumer, is dirty. It's also hilarious, provocative and more than a little offensive to potentially every group out there. It's not what you'd expect from the sweet-looking comedian, which is exactly why Universal Pictures has optioned an untitled script by Schumer. Judd Apatow, king of the R-rated comedies, is along to produce the project.
Deadline broke the news of this deal. There are no details on the script except that it is a starring vehicle for Schumer.
Schumer was born and raised in New York and has been part of that city's competitive comedy scene for about a decade. Her brand of humor is extremely dirty, but delivered in a sweet and honest manner. That juxtaposition has gained her the respect of a generation of popular comedians such as Louis CK, Dave Attell, and Colin Quinn, many of whom have cast Schumer in their projects.
After a few breakout performances on Comedy Central roasts, the network gave Schumer her own sketch comedy show. It was a hit and was recently renewed for a second season. As for TV and movie roles where she's not the star, she's probably best known for appearances on Girls and 30 Rock.
Apatow and Universal's investment in Schumer comes a few years after that studio/producer combo made massive stars of Kristen Wiig and Melissa McCarthy in films like Bridesmaids and Identity Thief. It's obvious they believe Schumer can be next. Having followed her career for a long time, they're probably right.
Here's one of the more cinematic and funny skits from Schumer's show. Watch more here.