'Game Of Thrones' Actress Natalie Dormer Joins 'The Hunger Games: Mockingjay'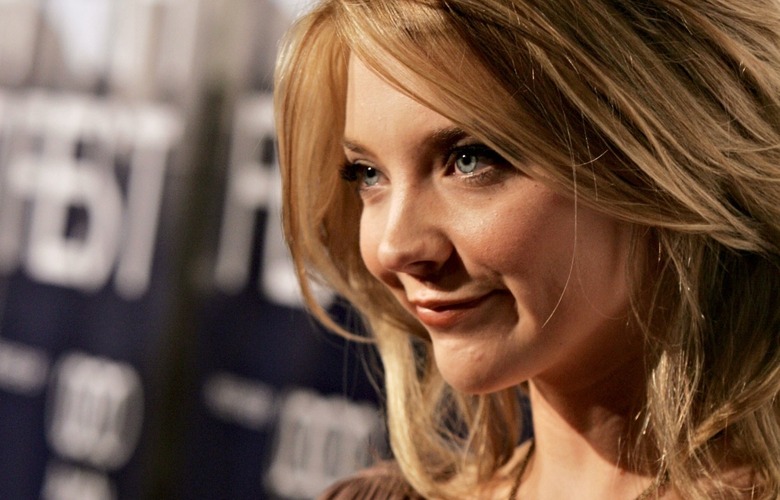 Natalie Dormer is jumping from the Game of Thrones to The Hunger Games. The British actress has been cast in The Hunger Games: Mockingjay — Parts 1 & 2, as announced by Lionsgate today. Francis Lawrence is directing the two-part finale, which will open over the next two years. Hit the jump to find out whom she's playing; vague series spoilers ahead for those who haven't read the novels.
It's official! Please welcome Natalie Dormer as Cressida to the cast of @TheHungerGames: Mockingjay Parts 1&2 pic.twitter.com/7iZKUcvvFm

— The Hunger Games 🔥 (@TheHungerGames) August 22, 2013
In the first Hunger Games, Katniss' bravery sparked the beginnings of a revolution in the various districts of Panem. The rebellion picks up speed in Catching Fire, and the conflict comes to a head in Mockingjay.
Dormer will play Cressida, a former resident of the Capitol. It's tough to say much about the character without issuing major spoilers for The Hunger Games: Catching Fire so suffice it to say that she and her camera crew do some traveling with Katniss in the upcoming installment. Cressida is described in the novels as having a shaved bald head and bright green vine tattoos.
Dormer currently plays clever noblewoman Margaery Tyrell on HBO's Game of Thrones, and had a recurring guest role as Irene Adler on the last season of Elementary. Previously, she starred as Anne Boelyn in the Showtime series The Tudors.
On the big screen, her credits include Casanova and Captain America: The First Avenger. She'll appear later this year in Ridley Scott's The Counselor and Ron Howard's Rush. Additionally, she just wrapped Lone Scherfig's indie film Posh.
The Hunger Games: Catching Fire opens November 22. Jennifer Lawrence, Josh Hutcherson, Liam Hemsworth, Elizabeth Banks, and Woody Harrelson once lead a large, star-studded cast. Newcomers to the franchise will include Sam Claflin, Jena Malone, and Philip Seymour Hoffman.The Hunger Games: Mockingjay – Part 1 and The Hunger Games: Mockingjay – Part 2 are due out November 21, 2014 and November 20, 2015, respectively. Julianne Moore is rumored to be circling a major role, but has not yet been confirmed.