David Lowery And Casey Affleck To Reunite On Sci-Fi Thiller 'To Be Two'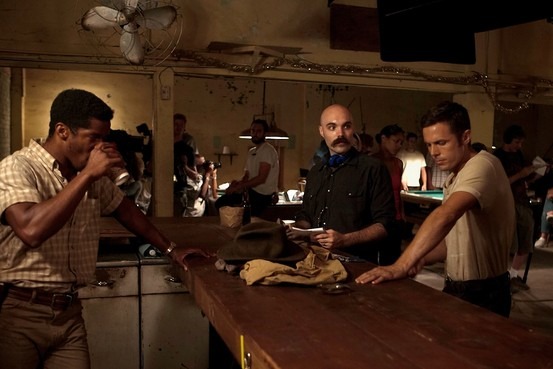 With every month that passes this year only seems to get better for David Lowery. The guy kicked off '13 with three Sundance films in which he had a hand, the most notable being his turn writing and directing Ain't Them Bodies Saints. (In theaters and on VOD now.) That led to deals to write and/or direct several other projects: a new version of Pete's Dragon, the thriller Torso, and The Old Man and the Gun, with Robert Redford.
Now Lowery and his Ain't Them Bodies Saints star Casey Affleck are set to team once more on an adaptation of the Paul Broks short story To Be Two or Not To Be. The film, simply called To Be Two, will be a sci-fi affair that is drawing tonal comparisons to Looper. There's teleportation, inter-planetary travel, and a host of ethical and criminal issues that arise when those elements are linked.
According to THR, the story is
...set in a world where teleportation exists and people are scanned, the digital self sent to Mars, reconstructed atom by atom, while the original is vaporized. The story then posits the idea of the teleportation machine malfunctioning and not vaporizing the original person.
Beyond that there are big questions: what happens when the teleportation scheme doesn't work correctly? If there are two versions of a person, the "original" and the digital copy, which one becomes the primary? And what happens to the original?
There's already been a good amount of original sci-fi in 2013, some good, some not. Regardless, it's a trend that I'm thrilled to see continue, and I'm excited to see what Lowery, Affleck, and their Ain't Them Bodies Saints producers do with this story.