Lee Daniels's Next Project Will Be A Janis Joplin Biopic Starring Amy Adams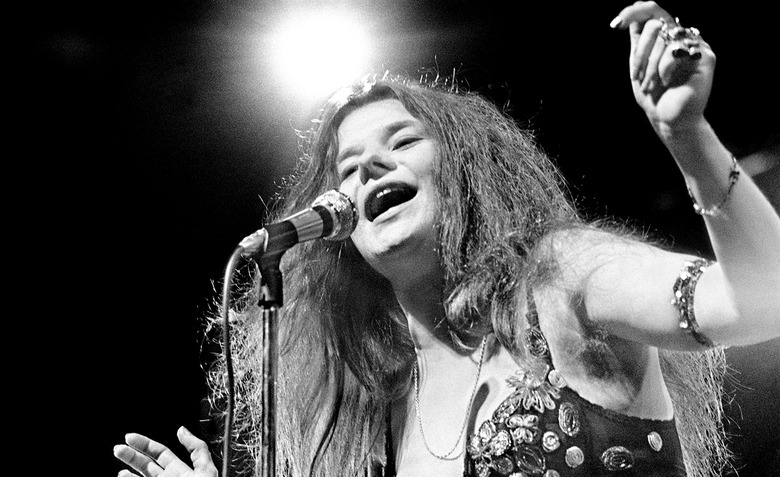 Janis Joplin has yet to get the biopic treatment (well, unless you count Jenna Maroney's Jackie Jormp-Jomp), but that'll change soon if Lee Daniels has anything to do with it. The director attached himself last year to a Joplin drama with Amy Adams in the lead, and now he says that the film will be his follow-up to Lee Daniels' The Butler.
That's not the only project Daniels has in the works, however. Beyond that, he also wants to make an adaptation of the Broadway musical Miss Saigon, and then a horror movie of some sort. More on the Joplin movie and Daniels' other upcoming efforts after the jump.
While the sweet-seeming Adams may not seem like the most obvious choice to play a wild, hard-living rock star, Daniels has faith. "Guess what? She can sing her ass off!" he said.
The film, which has previously been referred to as Get It While You Can, had been brewing for several years before Daniels came along. Adams boarded around 2010 when Fernando Meirelles was set to direct. Renee Zellweger, Reese Witherspoon, and Catherine Hardwicke have been among the other big names who've come and gone at various points.
This being Hollywood, there is, of course, another Joplin biopic developing at the same time. Last summer, Sean Durkin (Martha Marcy May Marlene) and stage star Nina Arianda signed up to make Janis. As far as we know, that one hasn't made much progress yet either. But Janis may have an advantage already, as producer Peter Newman has the rights to many of her biggest hits. It's unclear which of her music Daniels will be able to use.
Regardless, it seems cameras will roll sooner rather than later on Daniels' movie. And he's already thinking ahead. "After Joplin, I'm hoping to get Miss Saigon off the ground. And then — I want to make a horror movie!" he said. There was also talk recently that he could direct a Sammy Davis Jr. biopic for HBO, but there's no word yet on whether that's official.