Bradley Cooper Is Rocket Raccoon In 'Guardians Of The Galaxy' [Updated]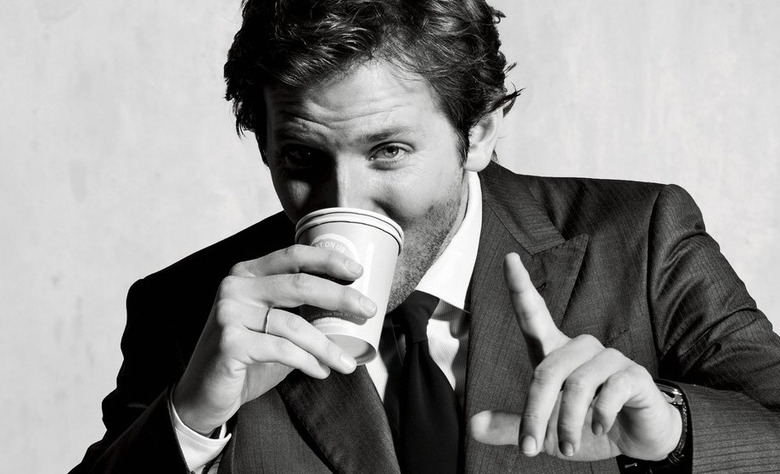 Marvel's Guardians of the Galaxy already has its Star-Lord, its Gamora, its Drax, and its Groot. Now it may have found the final piece of its superhero puzzle.
According to a new report, Bradley Cooper has been offered the role of Rocket Raccoon in the superhero flick. Whether he'll accept, however, remains to be seen. More details after the jump.
Update: Marvel says the deal is now done. Cooper is officially the voice of Rocket Raccoon.
Fans have been speculating on who would voice Rocket Raccoon for quite some time. Director James Gunn said in July that the announcements could be made as early as "tomorrow, next week-ish," but clearly we've been waiting longer than that.
Gunn has previously described Rocket Raccoon as a "mangled little beast" who serves as "the heart of the movie." In a separate interview, he explained his vision for the character:
It's about creating a character that's a little animal that's taken and experimented on, pulled apart and put back together again and implanted with cybernetics. He's half machine and half raccoon and he's a little gnarled, miserable pretty angry creature because there's nothing else like him and that's not easy to be.
If Cooper signs on, he'll be joining a very exciting cast that includes Chris Pratt as Peter Quill a.k.a. Star-Lord, Zoe Saldana (Cooper's ex and The Words co-star) as Gamora, Dave Bautista as Drax the Destroyer, and Vin Diesel as Groot.
John C. Reilly, Glenn Close, Karen Gillan, Michael Rooker, Ophelia Lovibond, Djimon Hounsou, Lee Pace, and Benicio Del Toro are also set to star.
But first, Cooper will have to clear some room in his very crowded schedule. Among his upcoming gigs are Susanne Bier's Serena, David O. Russell's American Hustle, an untitled Cameron Crowe project, and American Sniper, which he's producing. Guardians of the Galaxy is shooting now for release on August 1, 2014.
Discuss: Do you like Cooper for Rocket Raccoon?