'Sin Nombre' Director To Direct 'Noble Assassin,' About Real-Life James Bond Figure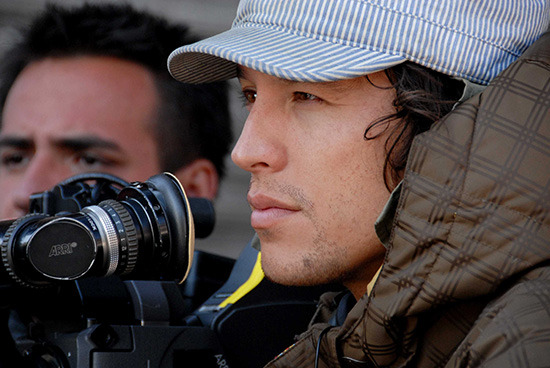 Just hours ago we talked about the fact that Sin Nombre and Jane Eyre director Cary Fukunaga had teamed with Idris Elba for a lead role and producing gig in his long-developing film Beasts of No Nation, based on the novel of the same name.
Now Fukunaga has been announced as the likely director for another adaptation. Noble Assassin, a Dreamworks project, is based on the proposed book of the same name, by Paul Kix. The film doesn't have any cast at this point, but the story — about a Frenchman who worked as a spy for the British during WWII and pretty much set the template for James Bond — is insanely great. Get details below.
Deadline explains that the book focuses on the "wartime story of French aristocrat-turned-anti-Nazi-Saboteur Robert de la Rochefoucauld, who joined the British Special Operations Executive and was trained in every manner of dark arts before being sent back to France to help organize the resistance, blowing up train stations and munitions factories, enduring months of torture and escaping his own execution."
In fact, he escaped his own execution twice. But don't take that "dark arts" phrase in Deadline's description too literally — this is not a Mike Mignola sort of WWII story full of magic and the supernatural. It only has a man who actually did just about every super-spy action typically ascribed to fictional heroes, as if that's not enough.