'Pompeii' Teaser Trailer: Paul W.S. Anderson Blends 'Titanic' And 'Gladiator' With 'Volcano'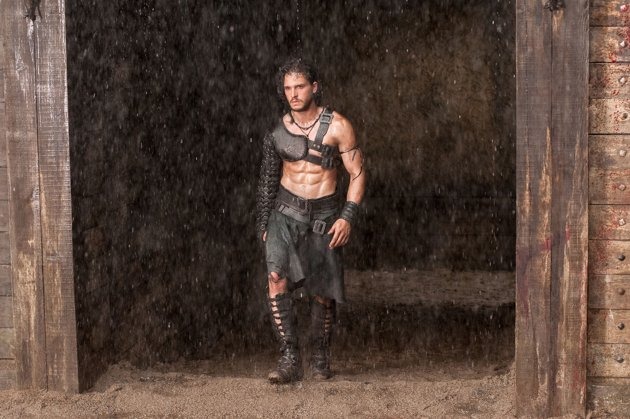 The mother of all volcano disasters is the destruction of Pompeii by Mount Vesuvius, and that is the subject of Paul W.S. Anderson's latest film. It's called Pompeii and it stars Kit Harrington (Game of Thrones) as a slave who must save his love (Emily Browning) during the tragedy. The film will be out February 21, and the first trailer has just been released.
Here's the trailer for Pompeii via Yahoo.
I hate to judge a movie after only 30 seconds of actual footage, but I don't feel like audiences are going to be overly excited to see Titanic meets Volcano meets Gladiator, but without the production value of Cameron or Scott's film. The final shots of the volcano erupting look pretty promising, but for a love story set against a great tragedy, do we really need to see slow motion sword and sandal fighting? Couldn't we maybe focus more on the characters, their relationship, and then tack on the huge effects spectacle at the end? Is there really a need for all this action?
Then again, that was only really 30 seconds of footage. Maybe as we see more of the film, the love story will become the heart of what the movie is about, not the action.
Pompeii also stars Jared Harris, Kiefer Sutherland, Jessica Lucas and Carrie-Anne Moss.