'Alvin And The Chipmunks' To Invade Your TV In 2015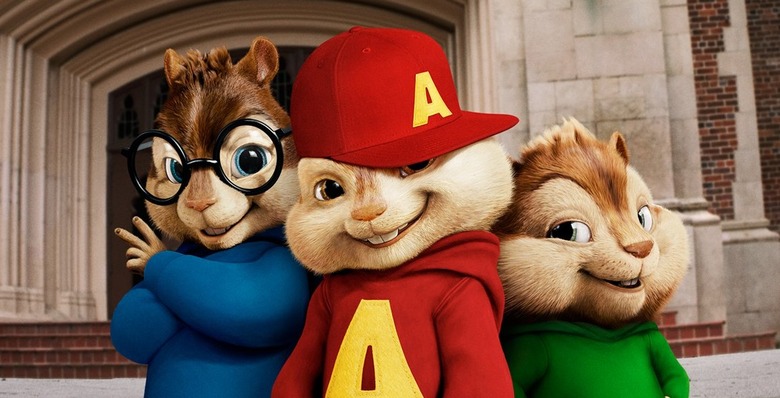 Alvin and the Chipmunks have been around since the '50s, which means several generations' worth of kids have grown up listening to their pipsqueaky voices. But while the franchise lives on today in the form of a live-action / CG hybrid film series, the little critters haven't been a regular presence on the small screen since their last series ended in 1990.
That'll change in 2015, however. PGS Entertainment and Bagdasarian Productions have announced a deal for a new CG television show, obnoxiously titled Alvinnn!!! and the Chipmunks. Hit the jump for more details.
Alvinnn!!! is being produced by Ross Bagdasarian Jr., son of Chipmunks creator Ross Bagdasarian Sr., along with his wife Janice Karman, Sandrine Nguyen, and Boris Hertzog. The younger Bagdasarian has been in charge of the characters since 1972, when his father passed away.
So presumably he knows what he's talking about when he claims in the press release that Alvinnn!!! is "the best thing we've ever done." (Except not really, since you know he'd say that no matter what.) PGS Entertainment president Philippe Soutter adds that the show "will really surprise people," and gushes that "it's stunning in CGI and the original music is fantastic."
The elder Bagdasarian first created the Chipmunks in the late '50s for a novelty record. They forayed into comics shortly afterward and had their own show (The Alvin Show) by the '60s. They returned to TV in 1983 with Alvin and the Chipmunks, which ran until 1990. That incarnation is notable for introducing the Chipettes, three female counterparts to Alvin, Simon, and Theodore.
While Alvinnn!!! gets in gear, the recent feature film series is barreling forward with a fourth installment due out in December 2015. The three previous entries grossed a collective $1.1 billion at the box office.
Discuss: Despite the fact that I spent much of my childhood watching the Chipmunks and their endeavors, I can't say I have much of a soft spot for this group. Maybe it's because the recent movies are so off-putting, or perhaps it's that only the very young can stand those awful high-pitched voices. Are you at all excited for them to return to the small screen?
[Source: Cartoon Brew]