'Captain America' Star Hayley Atwell Joins Kenneth Branagh's 'Cinderella'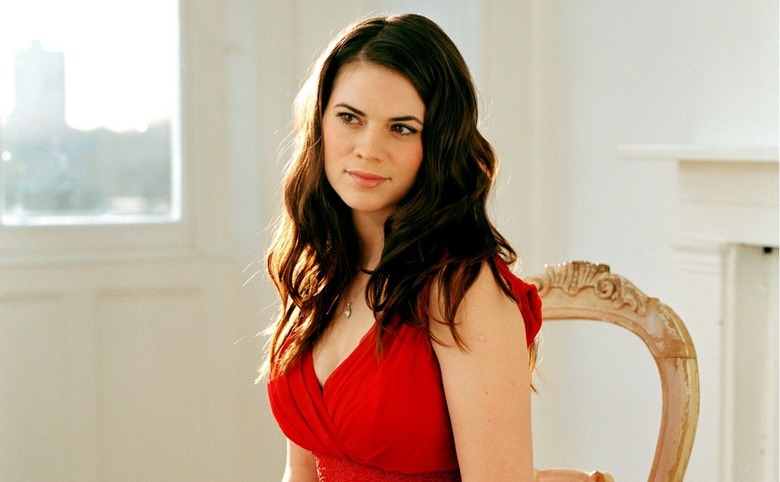 Kenneth Branagh directed Thor, not Captain America: The First Avenger, but it seems he liked what he saw in one of Steve Rogers' pals. Hayley Atwell, best known for playing Peggy Carter in the Marvel flick, has boarded the cast of Branagh's Cinderella.
The Brit actress joins a promising cast that includes Cate Blanchett, Helena Bonham Carter, Richard Madden (Game of Thrones), and Lily James (Downton Abbey). Hit the jump to find out exactly how Atwell fits in.
Atwell isn't the only Marvel alum in the cast. Stellan Skarsgård, who portrays Dr. Erik Selvig, also has a role as the king's adviser.
Cinderella is one of several fairy tale-based movies in the works from Disney. In contrast to reimaginings like Maleficent, however, Cinderella "promises to be faithful to the original fairy tale" while still "tak[ing] audiences on a sweeping dramatic journey never seen before."
James plays the title character, Blanchett her evil stepmom, and Sophie McShera and Holliday Grainger her mean stepsisters. Rounding out the cast are Madden as the handsome prince and Bonham Carter as the fairy godmother.
Since her breakout turn in Captain America, Atwell has appeared in a couple of features, including the noir thriller I, Anna and the crime drama The Sweeney, as well as a handful of TV shows.
She's also reprised the Peggy Carter role for the Marvel short film Agent Carter, which will be released with the Iron Man 3 Blu-ray / DVD next month, and the sequel Captain America: The Winter Soldier, due out next spring.
Cinderella shoots this fall in London for a March 13, 2015 premiere.