Rumor: 'The Good Dinosaur' Director Bob Peterson Is Off The Film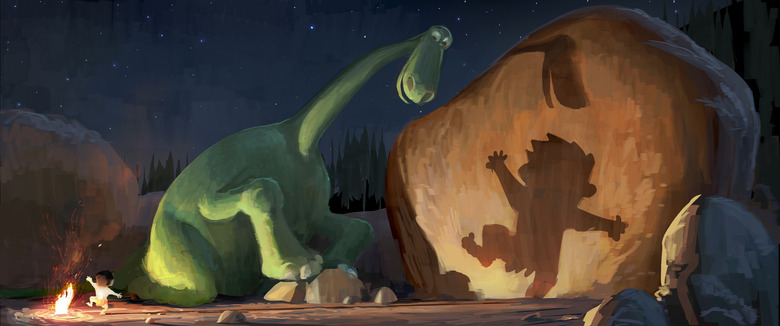 Pixar has a generally fantastic track record, and the studio's approach to crafting films relies heavily upon continual editing and revision. Story and dialogue are examined in minute detail, and scenes are subjected to constant review to ensure everything has a place.
That process of editing and examination can extend even to the personnel involved in the making of a film. Sometimes that means that people leave, or are fired; sometimes it means that the general direction of a film can be altered dramatically. Ratatouille started off as a very different film than the one Brad Bird eventually shepherded to the screen; Brenda Chapman was famously cut from her directorial position on the film that became Brave.
The latest report out of Pixar is that The Good Dinosaur is the latest project to "evolve," with the director and producer being let go as the studio re-examines the film's direction.
Blue Sky Disney reports the rumor, saying,
The producer and director of the film had been removed, but the film is not as of yet in turnaround. John Lasseter has reportedly taken Bob Peterson off the film, and is attempting to still meet the 2014 release date.
Disney/Pixar has yet to give an official response to the report from BSD, and we've reached out to other sources to get more word on the process. Peterson had no real presence at D23, which was odd, and Germain recalls that there was barely a mention of him, if at all, during the film's two expo panels. That doesn't have to mean anything in and of itself. Additionally, one producer mentioned that she hadn't been working on the film for more than a couple weeks.
This leads to several questions. Primary is obviously who would go forward as director. Will it be Pete Sohn, who was co-directing with Peterson, or someone else? (Sohn did take the stage at D23.) And if this report is accurate, does the version of the film demoed at D23 represent what we'll see in the months to come, or will there be changes to the story as a whole?