First Look: Steve Carell And His New Nose In Bennett Miller's 'Foxcatcher'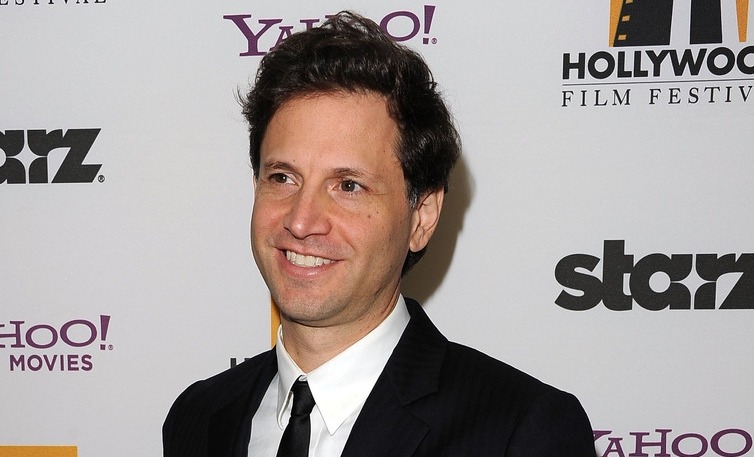 After Tom Hanks, Steve Carell may just have the nicest of nice-guy images in Hollywood. True, Michael Scott could be a jerk, but deep down he was a big ol' softie who just wanted to be loved. In the movies, Carell's tended to play sweethearts in warm comedies like Crazy, Stupid, Love. and The 40-Year-Old Virgin. Even when he voices an out-and-out villain like Despicable Me's Gru, he turns out to have a cuddly side.
Which may be why he had to go undergo a dramatic physical transformation, including a whole new nose, to bring out his dark side in Bennett Miller's Foxcatcher. The fact-based drama stars Carell as John DuPont, a mentally unstable chemical heir who befriended two Olympic wrestler brothers (Mark Ruffalo and Channing Tatum) and ultimately killed one of them. Hit the jump to see the first official image.
[Updated with higher-res image via The Film Stage.]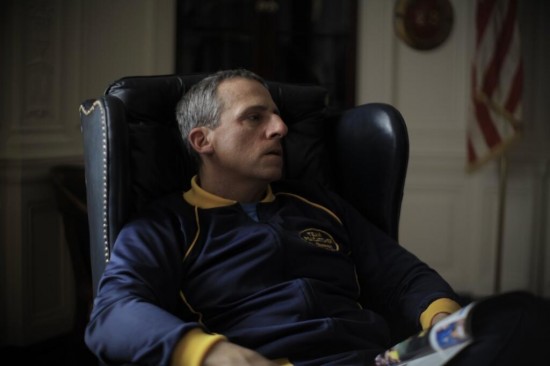 Foxcatcher's had an Oscar shine to it since the very earliest stages, if only because Miller's already earned two Best Picture nominations with his first two films, Capote and Moneyball. Sony Pictures Classic's recent decision to give it a plum late December opening has only intensified that chatter.
Obviously, it's too early to tell whether any of this buzz will actually lead anywhere, but Foxcatcher should be worth checking out just to see Carell in a totally different kind of role. Miller explains just how much Carell changed for the part: "We just had our first test [screening], and not everybody recognized Steve. He is aged [for the film], and his face is changed, and his physicality changed."
Rather than strain against Carell's pleasant reputation, the director used it to his advantage:
If I say I'm going to make a movie about a guy who's a schizophrenic murderer, there are probably a dozen actors who would immediately appear on anybody's casting list. And Steve would not be on any of those lists. And that's a good thing. Because it's unexpected... John DuPont was a character who nobody thought was capable of doing something as horrible as he did. And I did not want to cast somebody who would feel dangerous in that way.
Well, mission accomplished on Bennett's part. Carell's usually about as non-threatening as they get. As for whether Carell's up to the challenge, we'll find out when the film lands December 20.