WTF: Early Trailer For Timur Bekmambetov's Movie About Killer Squirrels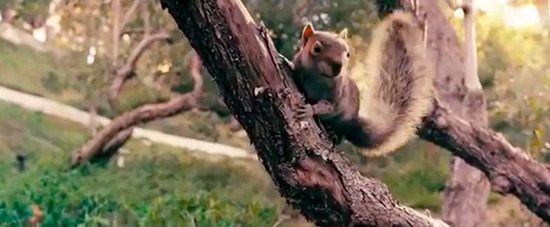 "Hold on to your nuts." That's the tagline for Squirrels, from producer Timur Bekmambetov and writers Daniel Antoniazzi and Ben Shiffrin. The film doesn't have a director at this point, but there's a sales/concept trailer for your viewing... pleasure?
The film looks like it belongs in a zone somewhere between the classic old animal-oriented exploitation movies and the new crop of Asylum and SyFy features. It is ridiculous, but supposedly isn't a joke. Why are the animals killing people? Well, the plot features "a town under attack by flesh-eating squirrels after a natural gas company buys up a town and destroys their food chain through environmental destruction."
[Variety]