Jason Blum Offers Update On Oren Peli's 'Area 51': "It Exists!"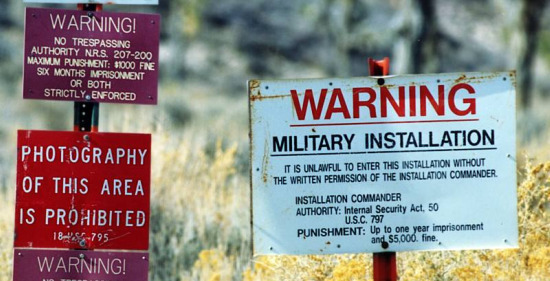 Over the weekend, the CIA finally acknowledged the existence of Area 51, the mysterious government facility rumored to be the site of UFO activity. At the same time, producer was eager to reaffirm the existence of Area 51, the Oren Peli-directed found-footage horror film based on same.
Area 51 was first announced in 2009 and entered principal photography not too long afterward, but has yet to reveal a single frame of footage or announce a release date. However, Blum now confirms that shooting has been completed and that Peli is now "tinkering" with the movie in post-production. Hit the jump to read his comments.
It exists! We made it! We're futzing with the movie in post production. Paranormal Activity, remember, it was made about four years before it came out, so Oren likes to tinker, and he's still tinkering, but hopefully one day we'll both see the finished version!
Blum's vague words don't offer much of a clue as to when we'll see the film, but it does sound like it's almost done at this point. Of course, Blum also said in summer 2011 that he expected the film to be "mostly done in about three or four months," and that estimate has turned out to be wildly optimistic.
As of 2009, word was that the film would center around three teens (Reid Warner, Darrin Bragg, and Ben Rovner) who go poking around the Area 51 facility in Nevada. Chris Denham was brought on for rewrites in spring 2011, well after we'd though the movie had already finished shooting, and we don't know if any of the plot details have changed since then.
Peli has been involved in quite a few films since making his directorial debut on Paranormal Activity, but only as a producer. Area 51, whenever it comes out, will be his second directorial effort.