Watch Teasers For New Seasons Of 'Girls' And 'Eastbound And Down'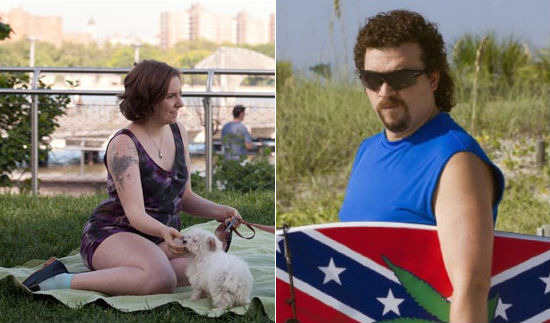 HBO is well-known for original dramas, but HBO comedies are pretty good too. Two of the more popular ones are returning soon, and new videos have been posted to tease the new seasons. First up is Danny McBride and Jody Hill's Eastbound and Down which will begin its fourth and final season on September 29. Then there's Lena Dunham's Girls, which doesn't come back until early 2014. That teaser is a bit less formal, but very clever and cool – which is the niche that show has certainly carved for itself.
Fans of either show should check out the videos below.
Thanks HBO's YouTube (with thanks to Vulture and Screencrush) for these videos.
For more on Eastbound and Down, including some teases of what could befall good old Kenny Powers, check out this previous story.
Under the Girls video, it directs fans to the following URL: "The cast & creators of Girls share the behind-the-scenes story of Season 3, coming to HBO in 2014. See it all here: http://girlsinproduction.com."