Bradley Cooper To Produce Lance Armstrong Biopic, May Star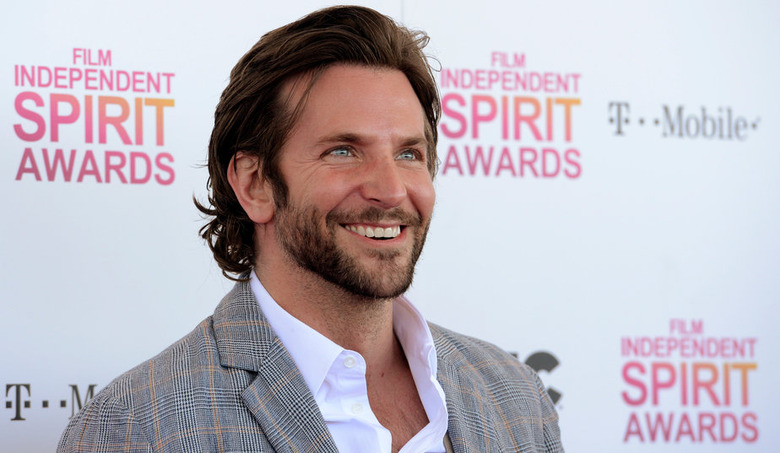 The intensified scandal over the doping actions of Lance Armstrong have irrevocably tainted his participation in cycling. As you might expect, however, the controversy has only increased the speed at which various producers are trying to put together a film based on his story.
One of a few projects in the works about the cancer survivor and disgraced champ is Red Blooded American, housed at Warner Bros. Atlas Entertainment is producing, and Jay Roach is directing, and the development is based on a script by Scott Z. Burns (Contagion). Now Bradley Cooper has come on as a producer. He may also star in the film.
Deadline reports that the film features two main characters: Armstrong, and the cyclist's former teammate Tyler Hamilton, who made one of the doping accusations against the champion. As someone with close ties to Armstrong, his accusations were more powerful than others had been in the past.
Cooper is reportedly looking at both roles, so he could end up playing Hamilton. That seems like more appropriate casting. While Cooper is a good bit better looking than Hamilton, he's really not the right physical model for Armstrong.
Warner Bros. wants this one to happen, and so the film could be the first of the Armstrong pics out of the gate. But Working Title, director Stephen Frears and screenwriter John Hodge also have an Armstrong film, with Ben Foster linked to star, and Paramount and Bad Robot have their own take on the story through an option on the book Cycle Of Lies: The Fall Of Lance Armstrong.
Warner Bros. definitely likes Cooper in the wake of the Hangover films and the critical and financial success of Silver Linings Playbook. (Which wasn't a Warner film, but a good indicator of audience response to Cooper post-Hangover.) He's in David O. Russell's next film, American Hustle, also from Atlas Entertainment, and he and WB have been developing the film American Sniper. Despite the recent departure of director Steven Spielberg, that one is still likely to get made at some point in the future.