Rumor: Ewan McGregor Will Return In 'Star Wars Episode VII'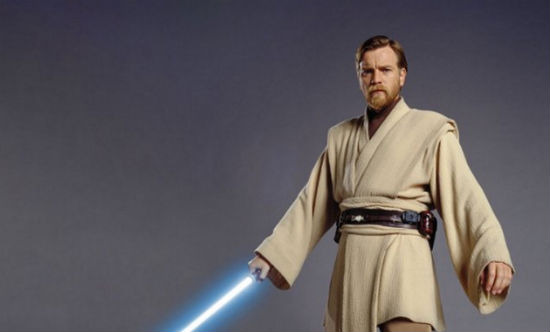 The gang at Latino Review are at it again. Earlier this week, they started a very interesting conversation with their belief a major Sith Lord would return in J.J. Abrams' Star Wars Episode VII. Now they're reporting that a very famous Jedi will return as well.
Latino Review is reporting Ewan McGregor will return as Obi-Wan Kenobi in Star Wars Episode VII.
According to the story, McGregor will return as a force ghost, which is exactly how Obi-Wan Kenobi was last seen in the original trilogy and how they believe Emperor Palpatine will come back to help motivate a new Sith apprentice. It's not much of a surprise, frankly, because the appearance of deceased Jedi in this manner is well established in the series.
They're also reporting McGregor would like to make a Kenobi standalone movie.
We've reported in the past that McGregor was definitely open to returning to the Star Wars universe, and that he had an idea for a standalone movie. If, in fact, either or both of these are true now it certainly makes sense. McGregor is a legitimate movie star and his character is one of the few who has been shown to have the ability to use the Force and come back to assist younger Jedi. Plus, young kids are much more familiar with McGregor as the character because of both the prequels and the Clone Wars TV show. (McGregor doesn't voice that character, but it sounds and looks like him.)
A few additional thoughts. Bringing back McGregor and not the late Alec Guinness is a move dangerously close to George Lucas' decision to insert Anakin Skywalker into Return of the Jedi when it was released on Blu-ray. He obviously could have chosen to replace Guinness too, but did not. This move also all but assures we'll see Yoda as a Force Ghost, and maybe even Anakin Skywalker too. Heck – while we're at it, bring Qui-Gon Jinn back.
There's no timetable on when or if we'll find out if this rumor is true or not but, three independent sources reportedly confirmed it to Latino Review so it's certainly worth thinking about; do so below.