'A.C.O.D' Trailer: A Star-Studded Cast Helps Adam Scott Deal With His Parents Divorce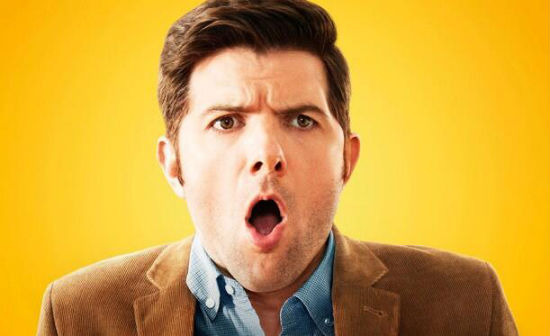 Adam Scott, Richard Jenkins, Catherine O'Hara, Amy Poehler, Clark Duke, Jessica Alba, Mary Elizabeth Winstead and Jane Lynch. Not a bad cast, right? Now, what if I was to tell you they were all in one of the funniest and smartest films of the year?
That film is called A.C.O.D., an acronym standing for "adult children of divorce." Co-written and directed by Stuart Zicherman, it's scheduled for release in October 4. The first trailer has just come online so now you can finally get a glimpse of one of my favorite films of the year.
Here's the trailer for ACOD via Yahoo.
If the trailer looks like there's a very delicate balance between humor and heart, that's exactly right. Zicherman worked for years to give the movie just the right dose of each and it works incredibly well. Read our review, which included a video blog, here. Be sure to seek it out come October 4.
Carter is a seemingly well-adjusted Adult Child of Divorce. Having survived the madness of his parents' divorce, Carter now has a successful career and supportive girlfriend. But when his younger brother gets engaged, Carter is forced to reunite his bitterly divorced parents and their new spouses for the wedding, causing the chaos of his childhood to return including his wacky therapist