'The Space Invaders: In Search Of Lost Time' Trailer: Feature Length Documentary About Classic Arcade Games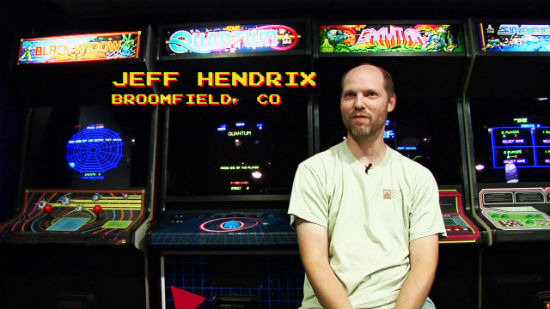 We may receive a commission on purchases made from links.
I love a good documentary, but I really love a good documentary about video games. The King of Kong and Indie Game were each on my best of lists their year of release and a new film has now been released exploring a new aspect of gaming. (Or, to me more accurate, an old one.)
I haven't watched this film, so I can't yet vouch for its quality but here's the good news. We call call watch it right now. The film is called The Space Invaders: In Search of Lost Time and it tells the story of the golden age of arcades by following several subjects who've made it their life's work to restore and collect old stand-up games. It's directed by Jeff Von Ward and is currently available for download and via Amazon Instant Video. Check out a trailer below and get a link to the full movie.
Thanks to Laughing Squid for the heads up. Learn more about the movie on its official site, or check it out on Amazon here. Here's the trailer:
The Space Invaders: In Search of Lost Time, a feature-length documentary about arcade game collectors from The Space Invaders on Vimeo.
Here's the official synopsis. Are you going to check this film out?
Beginning with Space Invaders in 1978, arcade games began to appear everywhere. By 1982, there were 13,000 dedicated arcade locations across North America. It was the golden age of arcade games, generating $3.2 billion dollars in 1983. By 1985, revenue had fallen 97%. Atari declared bankruptcy. Arcades closed. Most of the old games were converted or destroyed. A few packed into warehouses where they remained, largely forgotten, for at least another decade. This is the story of arcade video games, and their second life in basements and garages all across the country.