Jeremy Piven Joins Tom Cruise Sci-Fi Film 'Edge Of Tomorrow'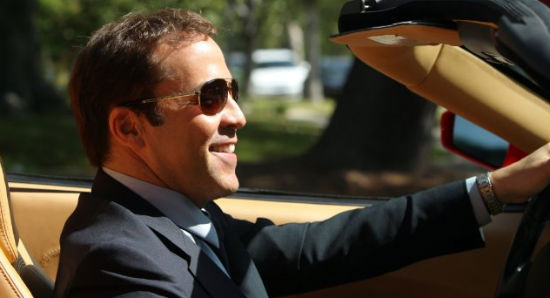 With all the talk of Avengers: Age of Ultron, Guardians of the Galaxy and Batman vs. Superman, one of the major films highlighted at Comic-Con that has been passed over is Doug Liman's Edge of Tomorrow. Starring Tom Cruise and Emily Blunt, the first strong, exciting footage from the 2014 had its premiere at the Con, showcasing massive sci-fi action centered on time travel. You can read all about it here.
After Comic-Con, the crew went back to work with some pre-scheduled additional shooting and they've added a new character. That character will be played by the Emmy-award winning actor from Entourage, Jeremy Piven.
Deadline broke the casting news. They report that Piven's character is named Col. Walter Marx and he was chosen both for his talents, and because the film is shooting in the United Kingdom, where Piven is filming his PBS show Mr. Selfridge.
Here's the description of Edge of Tomorrow, which opens June 6, 2014.
Humanity is at war with an alien race known as Mimics, and Lt. Col. Bill Cage (Tom Cruise) is an officer who has never seen a day of combat until he is unceremoniously demoted and then dropped—untrained and ill-equipped—into what amounts to little more than a suicide mission. Cage is killed within minutes, managing to take an Alpha down with him. But, impossibly, he awakens back at the beginning of the same hellish day, and is forced to fight and die again...and again. Direct physical contact with the alien has thrown him into a time loop—dooming him to live out the same brutal combat over and over.
But with each pass, Cage becomes tougher, smarter, and able to engage the Mimics with increasing skill, alongside Special Forces warrior Rita Vrataski (Emily Blunt), who has lain waste to more Mimics than anyone on Earth. As Cage and Rita take the fight to the aliens, each repeated battle becomes an opportunity to find the key to annihilating the alien invaders and saving the Earth.