'Blue Caprice' Trailer: Beltway Snipers Get The Spotlight In Sundance Drama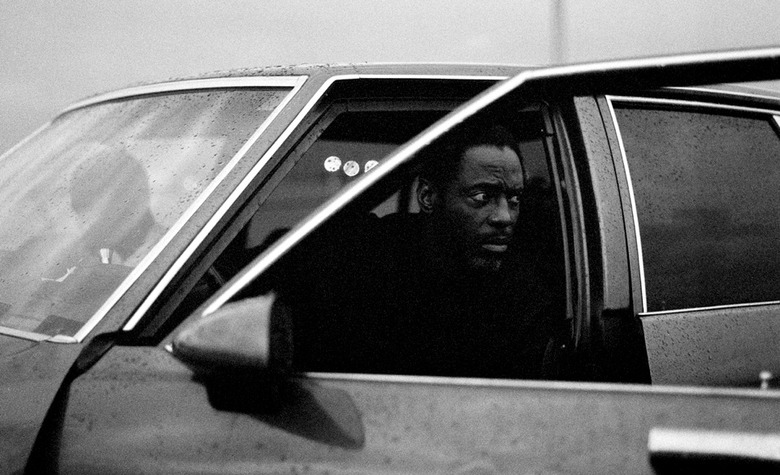 Eleven years after the Beltway sniper attacks in 2002, first-time feature director Alexandre Moors revisits the horrific episode from the perspective of the killers in Blue Caprice. The haunting indie drama drew raves at this year's Sundance Film Festival, and now it's headed for a theatrical and VOD release next month. Watch the first trailer after the jump.
The pair's viciousness is not in question. Over a three-week period in October 2002, John Allen Muhammad (played here by Isaiah Washington) and Lee Boyd Malvo (portrayed by Tequan Richmond) killed ten people and injured three more Washington D.C., Virginia, and Maryland.
Moors' decision to examine their point of view could attract some controversy, but it looks like he manages to avoid sugarcoating or sensationalizing their evil deeds. The film offers a sort of origin story for the duo, depicting how the charismatic but deeply angry John took alienated teenager Lee under his wing, and how their close, almost familial bond eventually turned sinister.
THR found Blue Caprice "a riveting first feature of startling maturity and intelligence," while Variety praised Moors' aim to "to bring a measure of sobering clarity to the question of human evil." The stars drew compliments as well. Indiewire was impressed by Washington's ability to "construct an authentic movie monster" and Grantland called Richmond's quiet performance "a silent-movie master class."Blue Caprice hits theaters on September 13 and VOD on September 17. Joey Lauren Adams, Tim Blake Nelson, and Leo Fitzpatrick also star. Here's the poster, which features a groanworthy pun in the tagline.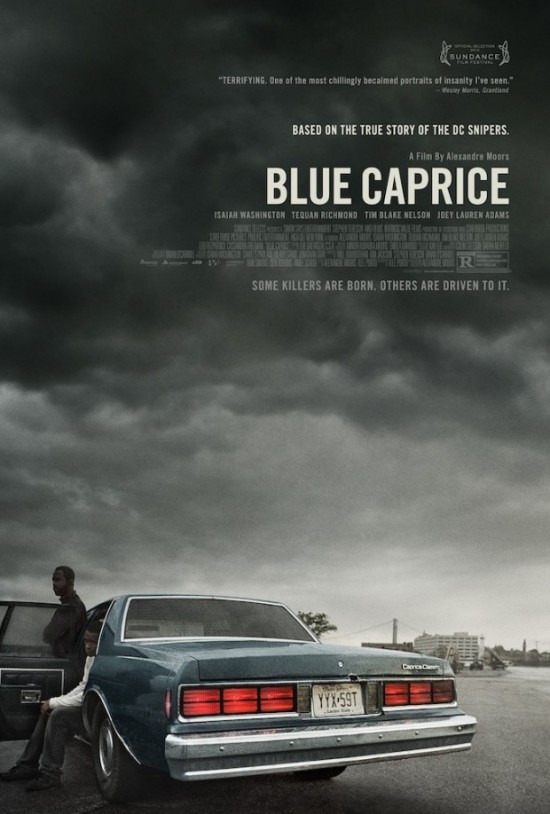 Inspired by true events, BLUE CAPRICE investigates the notorious and horrific Beltway sniper attacks from the point of view of the two perpetrators, whose distorted father-son relationship facilitated their long and bloody journey across America. Marked by captivating performances by Isaiah Washington and Tequan Richmond, lyrical camerawork, and a unique and bold structure, BLUE CAPRICE documents the mechanisms that lead its subjects to embrace physical violence. BLUE CAPRICE paints a riveting portrait of 21st-century America and a haunting depiction of two cold-blooded killers that endures long after the lights come up.