Which X-Men Hero Almost Made It Into 'The Wolverine'?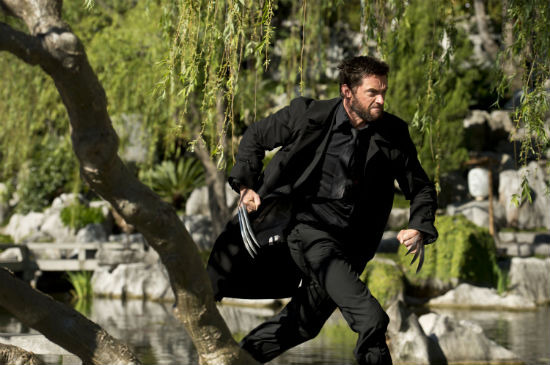 Aside from a few dreamy appearances by deceased flame Jean Grey, The Wolverine was a solo outing for the grizzled X-Man. He doesn't don the leather costume or call Westchester to check in, and none of his X-friends are around when the shit hits the fan.
But screenwriter Mark Bomback reveals that wasn't always the plan. According to him, an earlier draft of the story had Wolverine teaming up with one of his favorite teammates from the original trilogy. Hit the jump to find out who it was, and why that plotline was dropped.
I love Rogue and I just think that there's something about this idea that Rogue is tremendously empathetic but incapable of safe human contact. That always moved me and I thought that's what really got to the heart of what makes the X-Men franchise so unique. So I was trying to do something with Rogue in the script. I even had a set of ideas that the old man possessed a version of Rogue's power and that was going to be indicated by a white stripe in his hair. Eventually it became very goofy, and I threw it out because I started realizing throughout the script that it became more problematic than cool.
It's no accident to me that in the first X-Men film the first two mutants that you really see who have a connection are Wolverine and Rogue. There's something special between them, so I was trying to bring Rogue into it, but it just didn't get there. I regretted there wasn't a way to figure it out, but when I look at the film now, it would have stuck out if we tried to shoehorn her in there just because it was another character from the universe.
I'd argue that cutting Rogue didn't keep the climax from getting goofy, but it's probably still the right decision. The way Bomback describes it, the villain's idea to use Rogue's power-absorbing abilities sounds way too much like Magneto's evil plan from the first X-Men.
Besides, for those eager to see the superpowered pals hanging out again, there's next year's X-Men: Days of Future Past. Both Hugh Jackman and Anna Paquin are set to reprise their roles, along with what feels like every other actor who's ever played a mutant.
The Wolverine is in theaters now. X-Men: Days of Future Past opens May 23, 2014.