'Pitch Perfect' Cast Working An An A Cappella Holiday Album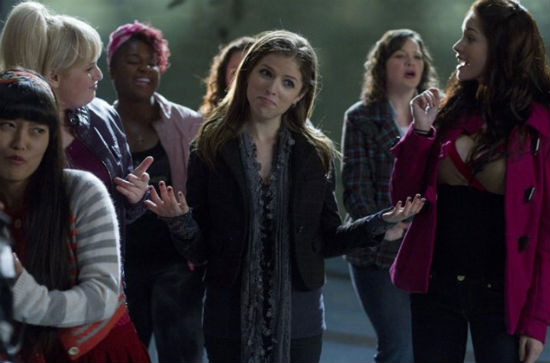 Pitch Perfect hit theaters in September of last year and, almost a year later, it's even more popular than ever. The movie is playing non-stop on HBO, the cast appeared on the MTV Movie Awards, a sequel was put in the works, and Anna Kendrick's song, Cups, remains one of the most popular pop songs in the country. As fans patiently wait on the second film (rumored to be aimed at 2015) one of the cast members teased a project coming much sooner than that.
The cast of Pitch Perfect is working on an a cappella holiday album. 
The info came from MTV, who spoke to Hana Mae Lee at the recent Teen Choice Awards. Lee played Lilly, the low-talking member of the Barden Bellas who famously ate her twin in the womb. Here's the interview.
Universal confirmed to MTV that this is in fact happening, but refused to offer more details.
Lee offered a few more in the above interview:
There are Christmas classics. I'll be singing 'Silent Night'.... I'm pretty sure it's going to be all a cappella. You know, for our 'Pitch Perfect' soundtrack, it's all a cappella — even the percussion. It's all us, so it's going to be sweet though because it's going to sound like there's other things, but it's all us.
Sounds pretty awesome, does it not?