Mark Wahlberg Would Like To Play Iron Man After Robert Downey Jr.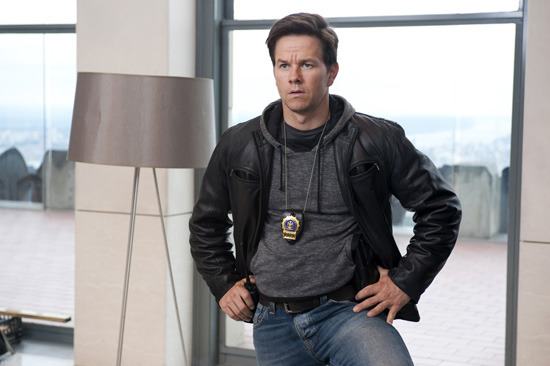 In a new interview, Mark Wahlberg says he'd like to take over the Iron Man franchise from Robert Downey Jr. He's mostly kidding. The line is delivered in a semi-joking tone and he goes on to say he's never really been asked to play a superhero. He prefers to play someone real and relatable. The actor then realizes, with turns in Ted and the upcoming Transformers 4, he's getting quite comfortable acting with someone who isn't there and finishes the thought by saying how much he liked The Avengers.
So while Wahlberg's quote definitely comes off as a throwaway line, the fact that Robert Downey Jr. could only have two more appearances as Iron Man, and that Wahlberg is six years younger than Downey Jr., does leave the door open a crack. Check out the interview below.
The interview comes from Yahoo Movies UK, with a nod to Comic Book Movie.
Like I said above, it's quite obviously a throwaway line, but he almost talks himself into it by the time the interview is over. Plus, even if he is joking, we all know Marvel President Kevin Feige said he sees Tony Stark as an almost James Bond like figure who could be played by multiple actors. Eventually, someone else will put on the Iron.
Realistically, if this was to happen, it wouldn't be for some time. Downey Jr. has signed on to do Avengers: Age of Ultron in 2015 as well as Avengers 3, which will likely be in 2018. He'll be 53 at that point. Wahlberg will be 47, a year younger than Downey is now. That doesn't seem like the right age to cast someone to play a role for a decade.
Would Wahlberg make a good post Avengers 3 Iron Man? If not him, who?