Cool Stuff: Official Edgar Wright Art Show At Gallery 1988 In Los Angeles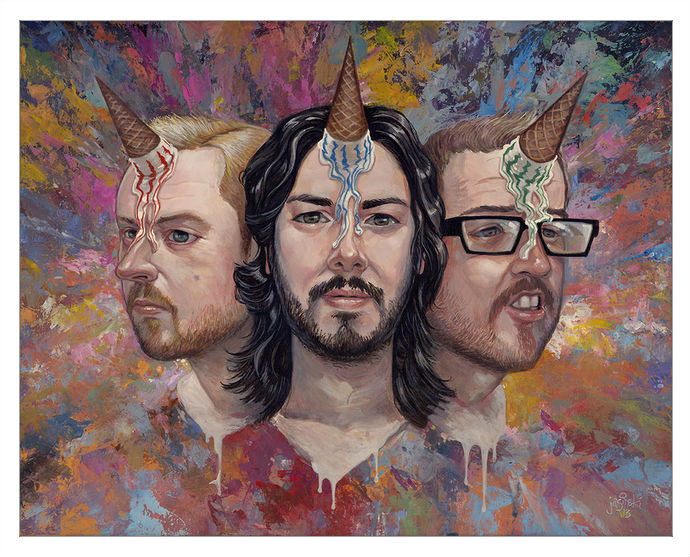 In just over one week, Edgar Wright's fourth feature film, The World's End, hits theaters in the US. That's as good an excuse as any to look back at Wright's previous films and celebrate our shared love of them. Those films, of course, are Shaun of the Dead, Hot Fuzz and Scott Pilgrim vs. The World. There's also the amazing TV show Spaced that acted as a precursor to those films.
Wright's work has been immortalized in various media (such as Mondo posters, original paintings, and gig posters) and Gallery 1988 West in Los Angeles is doing all that and then some. On Tuesday August 20, they're hosting The Official Edgar Wright Art Show and we're happy to share a pretty healthy sampling of works that'll be on display including a few exclusive debuts.
The Official Edgar Wright Art Show opens August 20 and remains on display though September 7. It kicks off with an opening event from 7-10 p.m. at 7308 Melrose Ave, Los Angeles with special guests. Visit nineteeneightyeight.com for more information.
Here's some of the work in the show. Mouse over each for the artist name and Wright topic.
Also, Mick Minogue has created a piñata full of crazy Edgar Wright stuff that'll be bashed at opening night. See some images here.
There's a chance we'll have more from this show in the coming days so stay tuned. Which piece is your favorite?