Joel Edgerton In Talks For Ridley Scott's 'Exodus'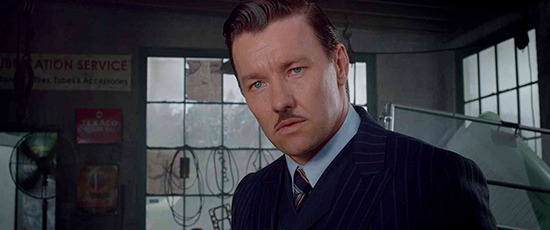 Briefly: Ridley Scott is prepping Exodus, his film about Moses, at Fox. Christian Bale is set to play Moses, and now Scott is looking to Joel Edgerton to play Ramses (or Ramesses II). The actor is in early talks now for the role. Adam Cooper and Bill Collage scripted the film, and Steven Zaillian did a rewrite. This is one of two high-profile Moses films that have been in development in the past year. The other is Gods and Kings, which Steven Spielberg was set to make for a while. He ultimately dropped out, and the film doesn't have a director at this point.
Edgerton, as you can see thanks to the pic above, isn't the first guy that comes to mind for an Egyptian ruler who is contemporary to Moses. Perhaps there's some unexpected element in the script that makes Edgerton suited for the role in a way that isn't obvious from afar. He's a fine actor, no argument, but this choice will kickstart arguments about whitewashed casting.
A more obviously great placement for Edgerton is in Jeff Nichols' new film Midnight Special, which will feature him alongside Michael Shannon. Deadline announces that Kirsten Dunst has also signed on for the sci-fi tinged chase film. [THR]