Sentinel Blueprints Revealed From 'X-Men: Days Of Future Past'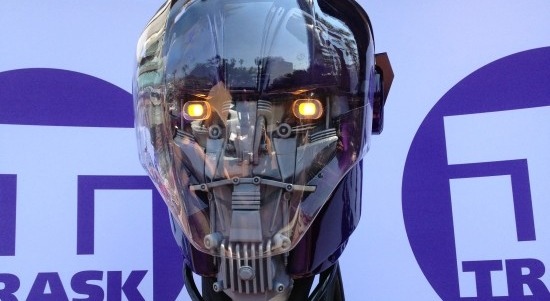 Maybe it's because it was confirmed during Comic-Con, but I still haven't fully wrapped my mind around the fact X-Men: Days of Future Past will feature Sentinels. Though we got a glimpse in X-Men: The Last Stand, everyone's favorite mutant super team has yet to truly tangle with the huge, evil robots on screen.
Director Bryan Singer will finally change that on May 23, 2014 when X-Men: Days of Future Past is released. The film blends the casts of the original X-Men trilogy with the stars of the prequel X-Men: First Class to tell a time traveling story that will expand and change the X-Men universe. You can read much more about the movie here but, below, check out an official blueprint that's been released of the Sentinels.
Thanks to @XMenMovies on Twitter for this reveal.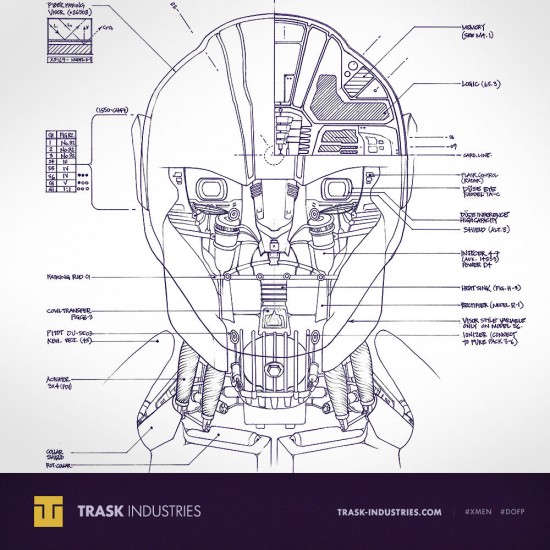 If you head to the viral site Trask-Industries.com, they have this to say about the mutant hunting robots, which will celebrate an anniversary in the film and likely become even more lethal than what's detailed above.
In 1973, Trask Industries introduced the first Sentinel production model, the Mark I. Bolivar Trask's groundbreaking research in AI, robotics and autonomous ballistic systems laid the foundation for the world's most capable anti-mutant defense system. Since the program's inception, we've continued to advance our founder's cause through eight additional generational upgrades and enhancements.
As we celebrate five decades of achievement, we also bid farewell to regular production of the Mark I and shift our efforts to full-time manufacturing of the Mark X — our first complete overhaul of the Sentinel line. These highly anticipated units will combine next-generation nanotechnology and bioweapon breakthroughs, promising an even brighter future for the human race.
X-Men: Days of Future Past, starring Hugh Jackman, Ian McKellen, Patrick Stewart, James McAvoy, Jennifer Lawrence, Michael Fassbender, Nicholas Hoult, Anna Paquin, Ellen Page, Shawn Ashmore, Peter Dinklage, Omar Sy, Halle Berry and many more, will be released May 23, 2014.