Page 2: Pixar, Star Trek, Guillermo Del Toro, Steve Jobs, Star Wars, Big Lebowski, Breaking Bad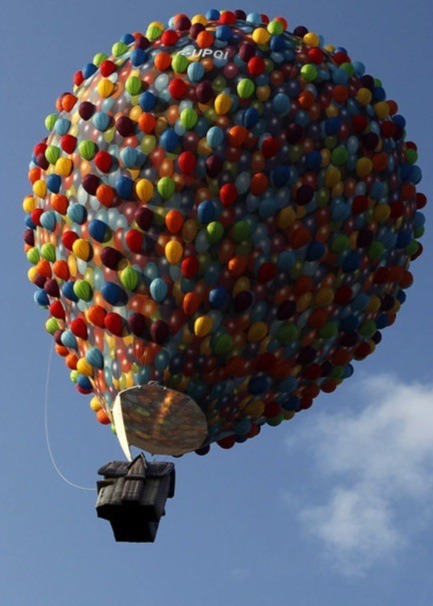 Page 2 is a compilation of stories and news tidbits, which for whatever reason, didn't make the front page of /Film. After the jump we've included 36 different items, fun images, videos, casting tidbits, articles of interest and more. It's like a mystery grab bag of movie web related goodness.
Header Photo: Hot air balloon modeled after the UP house
'Star Wars Episode VII': A History Of Title Announcements
"Mary Poppins" Is Actually An Extremely Messed Up Movie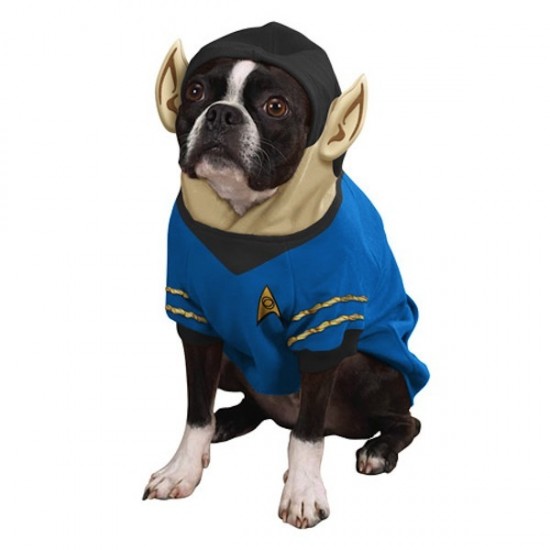 Star Trek The Original Series Spock Dog Hoodie Is Coming Soon
Magazine Writing on the Web, for Film
The Onion: "Disney's 'Toy Tales' Hits Theaters Friday"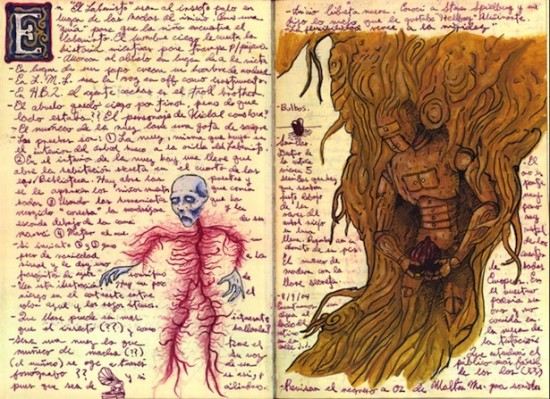 Guillermo del Toro's Incredible Sketchbooks
5 Theories Based on This Week's Breaking Bad
Did Disney Underestimate Fan Demand for 'Star Wars' at D23 Expo?
Cryptozoic has also announced a two-player board game titled Ender's Game: Battle School based on the movie adaptation.
D23: Imagineer Tony Baxter on his decades shaping Disneyland design
Early Pixar Employee Accepts Disney Legend for Steve Jobs
How David O. Russell Made Me a Journalist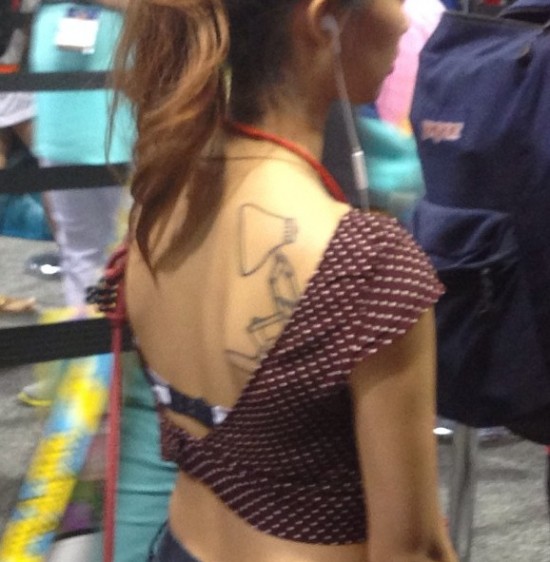 Pixar tattoo
New Challenge for Filmmakers: Adding Dimension to 3-D Movies
Video: Dreamfinder and Figment appear as Tony Baxter becomes a Disney Legend
Eric Roberts, Daryl Hannah, Mickey Rourke to Star in 'Skin Traffik'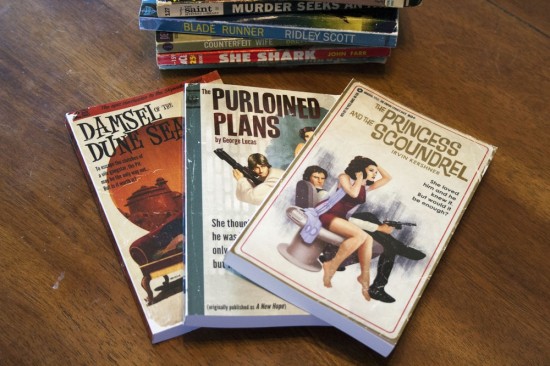 Star Wars Pulp Trilogy Sketchbooks
Dave Grohl's 'Sound City,' Cameron Crowe's 'Pearl Jam Twenty' to Air on VH1
The Big Lebowski Condensed Into a One Minute Animated Speedrun
Bill Hader, Jonah Hill Among Those to Roast James Franco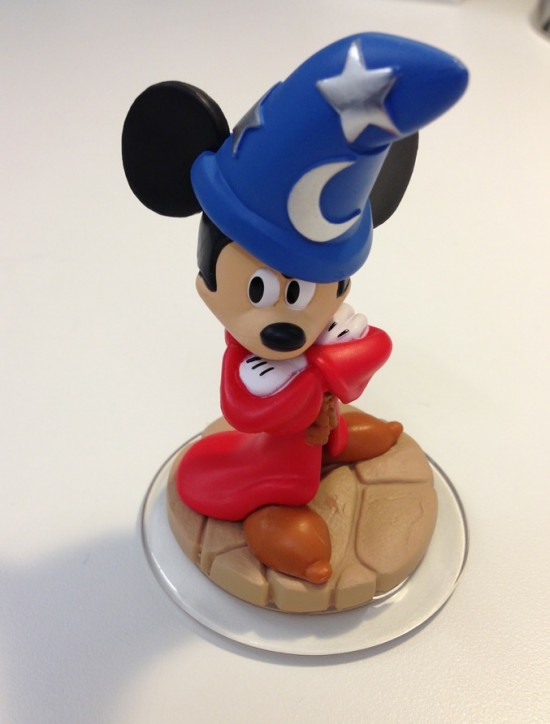 20 SCHWAG ITEMS WE NABBED AT THE D23 EXPO
Spike Lee's Kickstarter Campaign Hits $1 Million Mark
Skyler, Hank & Jesse: Watch 'Breaking Bad' Audition Tapes Featuring Anna Gunn, Dean Norris & Aaron Paul
Toronto Sets World Cinema Film Lineup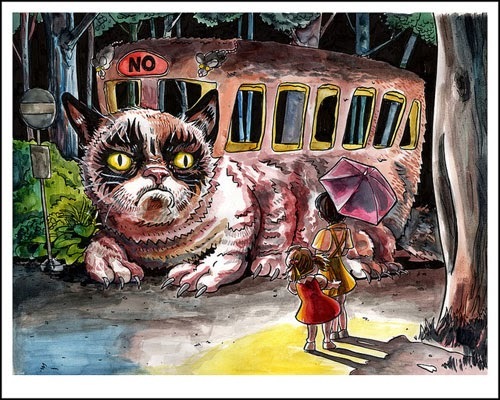 "Out of Service" by Tim Doyle
'Under the Dome' Hits Low, But Remains Monday's Top Show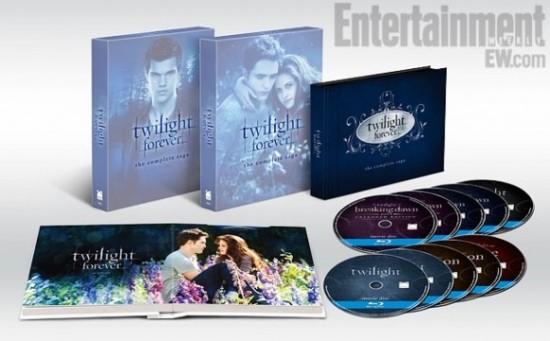 THE COMPLETE TWILIGHT SAGA BLU-RAY IS INEXPLICABLY WITHOUT SPARKLES
IMAX Sues Burbank Company For Using What It Claims Is Stolen Large-Screen Technology
This Pup Loves His Star Trek
'Breaking Bad' Fans Furious About iTunes Season Pass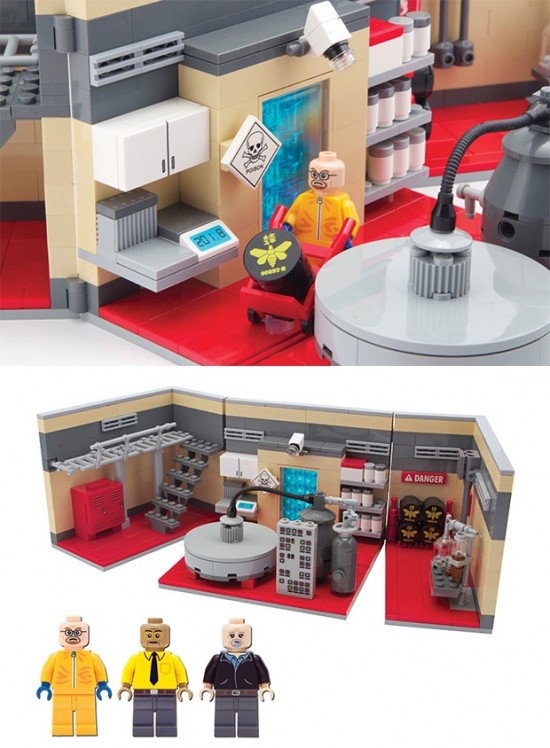 Breaking Bad Lego Superlab Playset
Kirsten Dunst to Star in 'Midnight Special'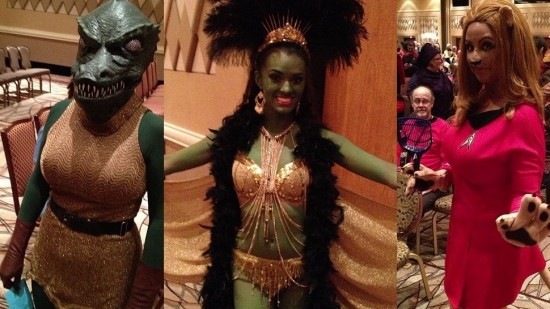 The Greatest Star Trek Cosplay of the Year
David Slade To Direct First Episode Of NBC Drama Series 'Crossbones'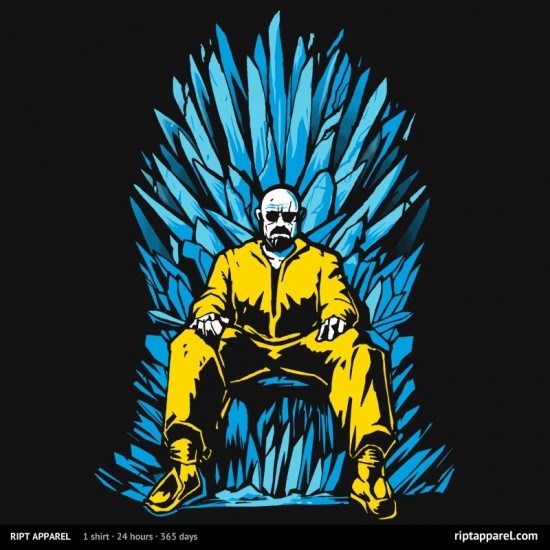 Today's t-shirt of RIPT Apparel is a Breaking Bad/Game of Thrones-inspired design "Game of Chemistry"
Netflix Flexes New Muscle with 'Breaking Bad' Ratings Boom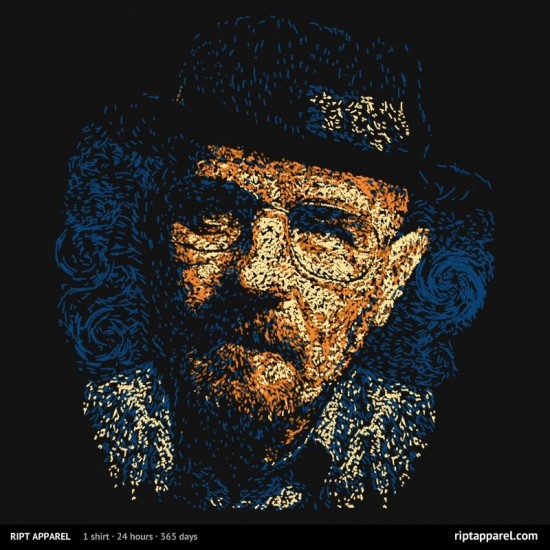 Today's t-shirt of RIPT Apparel is a Breaking Bad-inspired design "Heisen Van Gogh"
Why A Split Season Was The Best Thing for 'Breaking Bad'
'BREAKING BAD' SINGS R. KELLY'S 'IGNITION (REMIX)'
Stan Lee, Hans Zimmer to be Honored at The Hollywood Reporter's Key Art Awards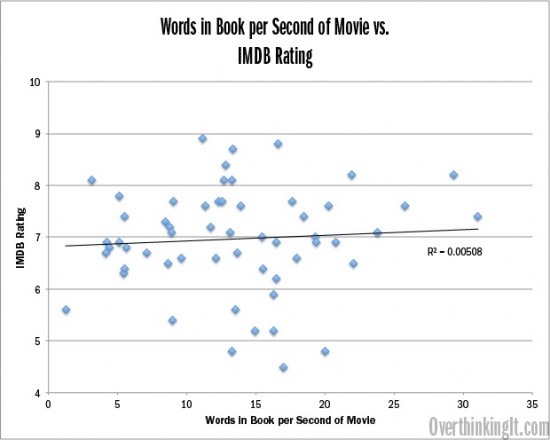 The Hobbit: too little butter over too much bread? Part II
Brad Pitt, Paramount Get The Last Laugh As 'World War Z' Cracks $500 Million WW To Become His Highest Grossing Film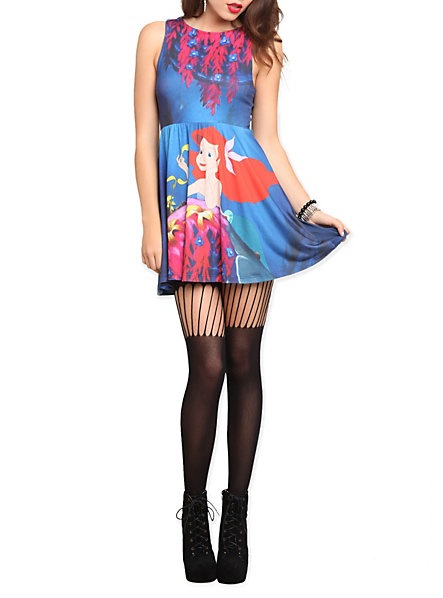 Little Mermaid and Beauty And The Beast Disney Skirts And Dresses
The World Is Flat: How 'Elysium's Under-Imagined Dystopia Kills Its Would-Be Allegory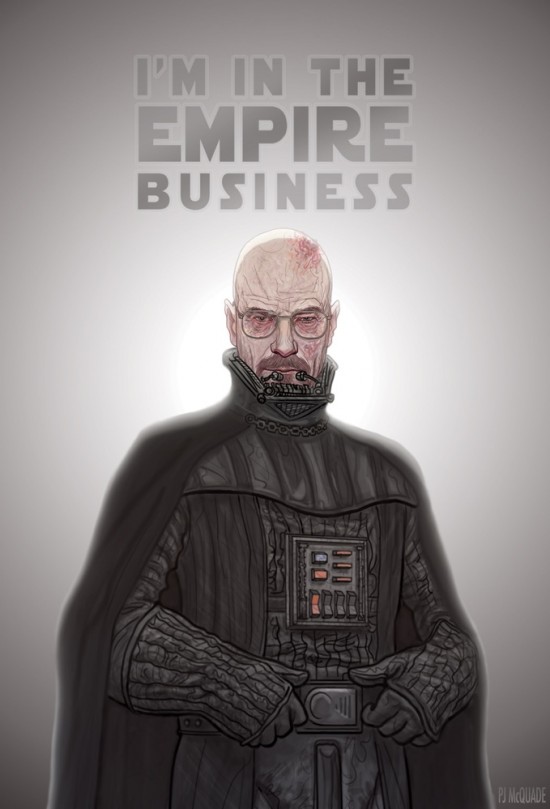 PJ MCQUADE – DARTH HEISENBERG
CHRISTINA HENDRICKS WANTS TO JOIN 'GAME OF THRONES' — YES, PLEASE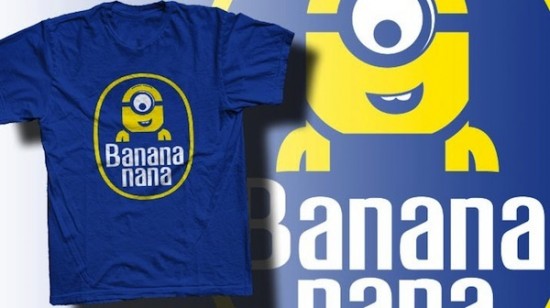 Minion Banana Tee You Must Have
Time Warner Cable-CBS dispute 'run-of-the-mill,' analyst says
Lindsey Stirling Cosplays "Star Wars" In Her Latest Violin Video
Apple selling 'Lord of the Rings,' 'The Matrix' trilogy, and other complete series starting at $9.99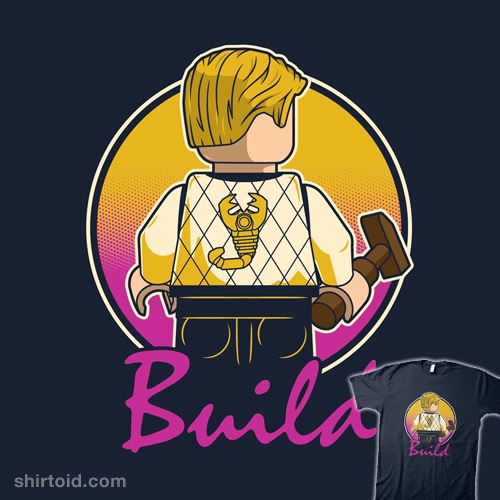 A Real Mini Hero t-shirt
R/Greenberg Associates: A Film Title Retrospective
If you have any interesting items that we might've missed that you think should go in /Film's Page 2 – email us!