Mondo Celebrates Alfred Hitchcock's Birthday With Posters For 'Psycho' And 'Vertigo'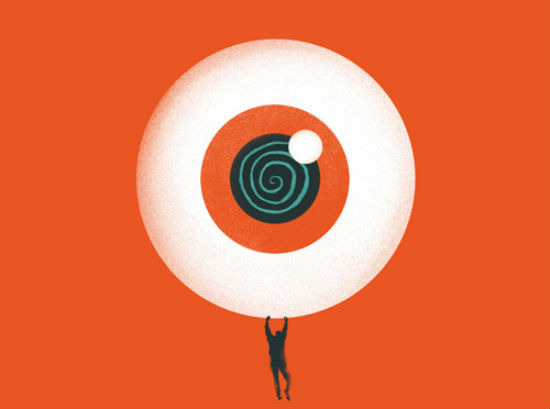 Legendary filmmaker Alfred Hitchcock was born on August 13, 1899. That's makes tomorrow his birthday and though the director passed away 33 years ago, his legacy can still be felt today. To celebrate the Master of Suspense's birth, Mondo is revealing brand new posters for two of his most well-regarded films.
Tomer Hanuka has taken a gruesome snapshot that immortalizes Psycho, while Ghoulish Gary Pullin has not one, but two, different takes on Sight and Sound's Best Movie of All Time: Vertigo. Check them out below.
Here are Mondo's posters for Psycho and Vertigo.
Psycho is a 24 x 36 inch edition of 290 and costs $45. Each Vertigo is a 24 x 36 inch edition of 240 and costs $40.
Follow @MondoNews Tuesday August 13 for the on sale reveal, and be sure to check out their new Hitchcock t-shirts too.