Star Wars Bits: Ian McDiarmid Rumored For 'Episode VII', Ray Park Wants In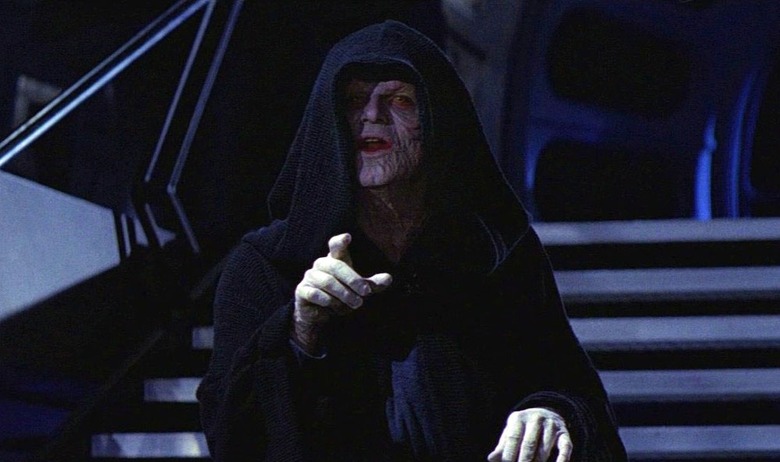 The big Star Wars Episode VII story coming out of D23 this weekend was that there was no big Star Wars Episode VII story. To the disappointment of many, the studio chose not to reveal any new info at all during the event. But luckily for those craving a bit of Star Wars gossip, we have some rumor and news coming from other corners of the world. After the jump:
Ian McDiarmid is rumored to return for Episode VII
Meanwhile, Ray Park is hoping he'll get asked back too
George Lucas and his wife welcome a baby daughter
Interestingly, this seems to fit with an earlier rumor that the villain of Episode VII would be a follower of Palpatine's. But whether this new (and as yet unconfirmed) tidbit actually bolsters that theory, or whether this is just a case of even a broken clock being right twice a day, we don't know. [via JoBlo]
Meanwhile, Palpatine isn't the only dark sider hoping to make a comeback. Ray Park, who played Darth Maul in Star Wars Episode I: The Phantom Menace, says he'd "love" to reprise his role as the horned red baddie. Although the character was cut in half at the end of that movie, it was revealed in The Clone Wars TV series that he'd managed to make a miraculous recovery.
"I've said that I would play anything to do with Star Wars," he said. "But really, deep down, I would love to come back as Darth Maul — that's what I want to do. I would go crazy, go mental, lock myself in a cabin, you know. Do the whole 'method' for two or three months, spear-fishing and stuff, just to play the character again." [Flicks and the City via THR]
Finally, this last tidbit doesn't technically have anything to do with Star Wars at all, but it's happy news all the same. George Lucas and wife Mellody Hobson, who tied the knot in June, have welcomed a baby girl. Named Everest Hobson Lucas, she was born August 9 via surrogate.
Everest is the couple's first child together. Lucas also has three adopted adult children, Amanda, Katie, and Jett. Let's all raise a glass of blue milk to the happy family. [THR]