'Project Drive-In' Aims To Save One Of Cinema's Oldest Traditions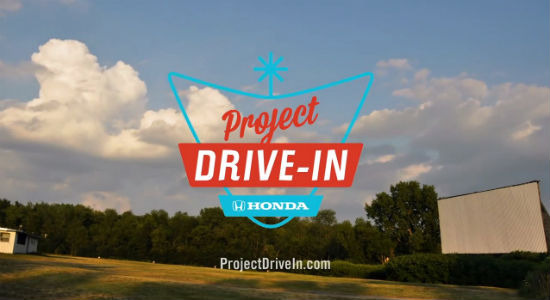 For years, the Drive-In theater has been slowly nearing extinction. Rising ticket costs, home theater improvements and more have contributed to an increasing number of theaters closing on an annual basis. Soon, once Hollywood stops distributing film prints in lieu of digital files, even more drive-ins without digital projects will go away.
To try and save this, Honda is sponsoring an event called Project Drive-In. Fans can contributed to a huge fund that'll be distributed to drive-in theater owners to help them purchase digital projectors and five theaters will be given brand new ones for free. Those winners will be chosen by popular vote on their website. Learn more below.
All the pertinent information can be found on www.projectdrivein.com. Thanks to Variety for the heads up.
Here's a quick video pitch.
Normally we wouldn't just straight shill for a cause like this but I believe the drive-in theater is an important part of American history and culture. It's a wonderful place to take family, friends and share a movie in a unique and memorable setting. In an era where your home theater is as good, if not better, than the general multiplex, the drive-in experience is one of the few that's almost impossible to duplicate.
Here's the official Project Drive-In pitch.
In less than 3 months, the majority of American drive-in theaters will face closure with the movie industry's switch from film to digital. Upgrading to digital projection costs roughly $80,000.
We want to preserve this iconic part of American car culture. So we're taking the first step by starting a drive-in fund and donating 5 digital projectors. Your vote decides where they go.