'Monsters University' Short Film 'Party Central' Revealed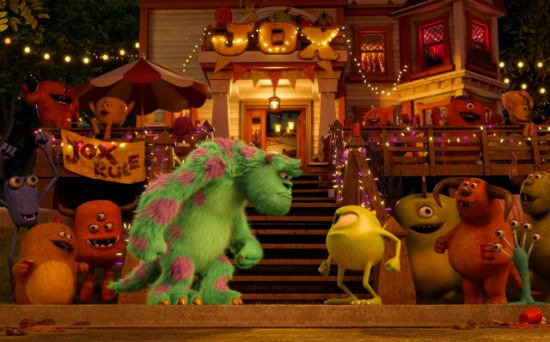 The tweet above, which you can also see here, has all the real info: today at D23 Pixar and Disney debuted a new short called Party Central. The short features characters from Monsters University, and will debut in theaters in front of Pixar's The Good Dinosaur next year. Response to the short was very positive from audiences at the Expo, and we'll update with stills if and when Disney releases any.
The short is directed by Kelsey Mann, story supervisor on Monsters University. The short shows what happens when no one shows up to OK's party. They solve this problem by using door stations to steal from the bigger party of the year, which is also going on at another frat. They must steal the food, the music, the monsters and the fun, but must do so by going through another human house and in through another closet door.