Jerry Bruckheimer Might Lose Final Cut On 'Pirates Of The Caribbean 5'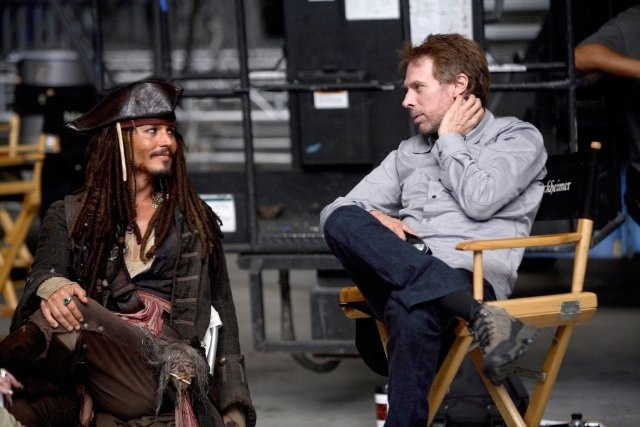 A track record like the one producer Jerry Bruckheimer has amassed affords him many things. Money, of course. Power to get movies made. And, apparently, final cut on a lot of his movies. That track record has been a bit tarnished as of late, though. G-Force, The Sorcerer's Apprentice and Prince of Persia all under-performed. Even Pirates of the Caribbean: On Stranger Tides, while a monster hit, got no love from critics. Then there's his latest, The Lone Ranger, a critical and financial flop for both the producer and Disney.
Now it seems the failure of The Lone Ranger might have some immediate effects on the power of Bruckheimer. He's currently preparing to make Pirates of the Caribbean 5 starring Johnny Depp, and directed by Joachim Rønning and Espen Sandberg. A new report states Disney is trying to take away Bruckheimer's final cut on the film.
According to The Wrap, Disney is currently in the process of restructuring Bruckheimer's deal, trying to limit the budget on the film and take away final cut. [Much abused, that term "final cut" means a filmmaker can't be forced to change an edit on their film by executives.] They've already demonstrated a hope to cut costs a little by hiring Rønning and Sandberg, two directors whose Kon-Tiki looks like it cost way more than it did.
Don't worry, though, Pirates fans. The Wrap reports the film will still cost around $200 million...just not $250 million. They also state Gore Verbinski didn't have final cut on The Lone Ranger, and in the end that didn't help too much. Disney is set to lose about $190 million on the film. So time will tell whether or not this move limits damage the film might do.
The timing of this news, mere days after Bruckheimer and crew blamed critics — not themselves — for the failure of The Lone Ranger, isn't likely a coincidence. Disney probably knows they released a stinker and is now trying to save face.
It all comes down to this: A script for Pirates of the Caribbean 5 has been in the works for about three years. In that time, if no one could write a good story, no amount of editing is going to save the movie. It's set for release July 10, 2015.