'Captain Phillips' Trailer: Tom Hanks Negotiates With Desperate Pirates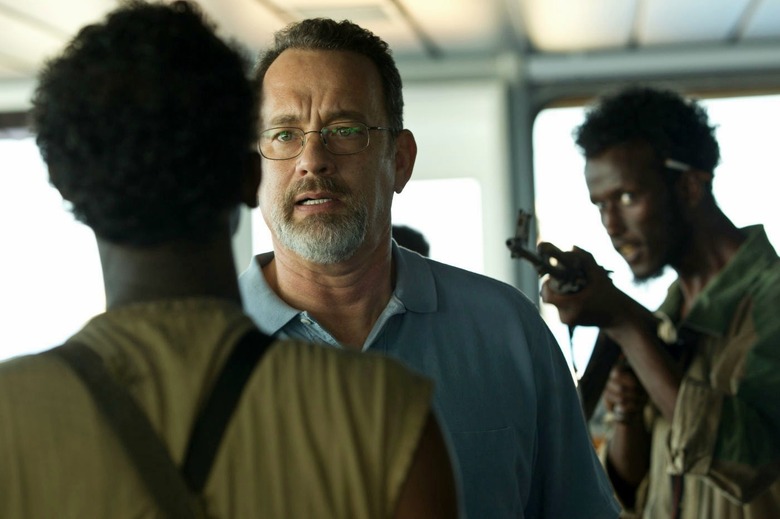 Tom Hanks stars in Captain Phillips, the new film from United 93 director Paul Greengrass. He's the captain of the ship Maersk Alabama, which was hijacked by Somali pirates in 2009. The first trailer showed the beginning of that hijacking, but this second trailer is more detailed and intense as it shows the actions and personalities of Phillips and the pirate leader, and hints at the military response to the situation.
Check out the trailer below.
Captain Phillips opens on October 11.
Columbia Pictures' action-thriller Captain Phillips stars two-time Oscar® winner Tom Hanks in the true story of Captain Richard Phillips and the 2009 hijacking by Somali pirates of the US-flagged MV Maersk Alabama, the first American cargo ship to be hijacked in two hundred years. The film is directed by Oscar® nominee Paul Greengrass, from a screenplay by Billy Ray and based upon the book, A Captain's Duty: Somali Pirates, Navy SEALs, and Dangerous Days at Sea, by Richard Phillips with Stephan Talty. The film is produced by Scott Rudin, Dana Brunetti, and Michael De Luca.