Meryl Streep Joins Robert De Niro In 'The Good House' And Jeff Bridges In 'The Giver'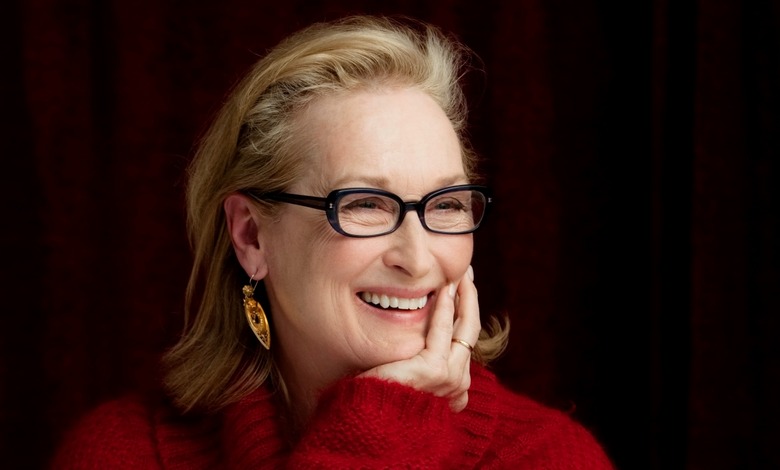 Meryl Streep being who she is, it's never particularly surprising when she signs on to work with an iconic actor. But her talent is such that we're intrigued anyway, and this week she's signed on for two interesting new projects. One featuring one of her first-ever co-stars, and another starring a fellow Oscar nominee I can't believe she hasn't worked with yet.
The first is The Good House, a "darkly comic" tale that'll reunite the Deer Hunter duo of Streep and Robert De Niro. The other is the YA adaptation The Giver, which puts her opposite Jeff Bridges for the first time in their careers. (Though they nearly ended up together in the comedy Hope Springs.) More details on both movies after the jump.
Though the book is described as "wickedly funny," the involvement of screenwriter Michael Cunningham (The Hours) suggests it'll be more of a drama than a comedy. No director is attached at this time.
Meanwhile, Streep's other new gig The Giver is set in a futuristic society in which Sameness is strictly enforced. As a way of maintaining that order, the community chooses young Jonas (Brenton Thwaites) to be the Receiver of Memories, who remembers humanity's past so that the other citizens won't have to. Bridges, who's been a driving force behind the film for years, will play the title character, who gives Jonas those memories.
Streep is nearing a deal to play the chief elder, who runs the community. Other recent additions include Alexander Skarsgard, who'll play Jonas' father, Cameron Monaghan (Shameless), who'll play Jonas' best friend Asher. Phillip Noyce is directing the movie, which shoots in South Africa later this year.