'Derek' TV Trailer: Ricky Gervais Gets Gentle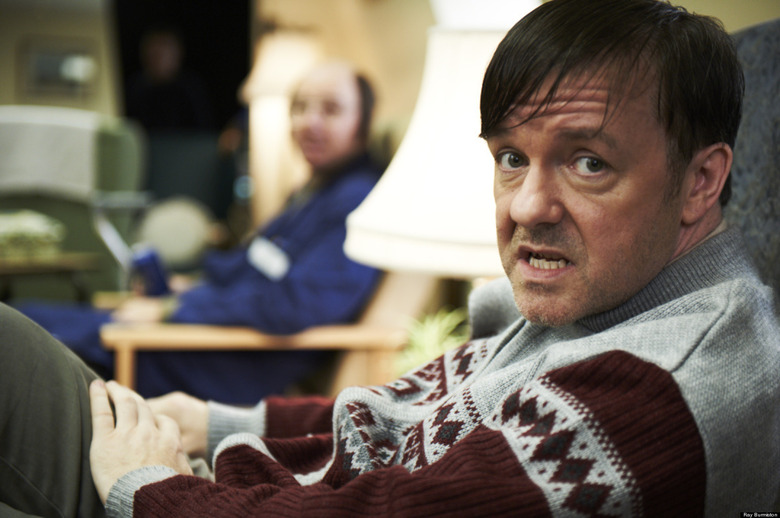 Ricky Gervais burst onto the comedy scene with the original UK version of The Office, and in the years since that show his comedy has veered towards the savage. His propensity to argue his position as an atheist, and a few gigs such as his biting Golden Globes hosting duties, have overshadowed some of his other comedy.
Derek looks different, much more easy-going. (Not unlike Gervais' other big new gig, the Muppets sequel.) In the new show, which aired in the UK earlier this year and is now heading to Netflix, Gervais plays a 49-year old man who works in a retirement home. And if this first trailer is any real indication of the show, it seems a lot more gentle than what we've come to expect from the actor. It's a bit disorienting, to be honest. I mean, the tagline is "Kindness is Magic."
Check out footage below.
Derek airs on Netflix in September.
Ricky Gervais creates and stars in Derek, a comedy-drama about a loyal nursing home caretaker who sees only the good in his quirky coworkers as they struggle against prejudice and shrinking budgets to care for their elderly residents. All episodes begin streaming Sept 12, only on Netflix. Kindness is Magic.