See Seth Rogen, Adam Scott, And More Audition For 'The Office' In 2003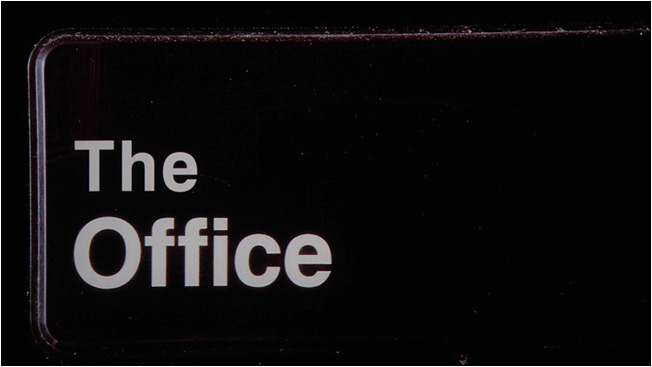 After nine seasons of The Office, it's all but impossible to picture anyone but John Krasinski affecting Jim Halpert's smug mug, or anyone other than Brian Baumgartner sounding out Kevin Malone's slow drawl. But as star Rainn Wilson reminded the world when he posted the audition sign-in sheet last spring, those choices weren't always totally obvious.
A recently surfaced featurette shows some of the actors who didn't make the cut during the audition process, specifically Seth Rogen for the part of Dwight, Bob Odenkirk for Michael, Eric Stonestreet for Kevin, Kathryn Hahn for Pam, and John Cho and Adam Scott for Jim. Check it out after the jump.
Bizarre, right? I feel like I've been sucked into one of those parallel universes that's exactly like our universe, but with one small change. That change, in this case, being the cast of the American Office. Considering how much time I've invested in that show, it probably would've had a not-insignificant impact on my life.
Some of these auditions feel all wrong, while others are odd but intriguing. I'm a little sorry we'll never get to see Odenkirk run a paper company, or Hahn and Scott (who went on to work together in Parks & Recreation) try to play out the Jim-Pam romance.
Not that you have to feel bad for any of the actors in this reel for not getting the part. I'm sure they were all bummed at the time, since this reel pre-dates Breaking Bad, Modern Family, Party Down, Knocked Up, and Harold & Kumar Go to White Castle. But these days, they're doing better than fine.
Odenkirk's on the verge of getting his own spinoff after four seasons on Breaking Bad, while Eric Stonestreet's been raking in Emmy nominations as Cam on Modern Family. Scott is one-half of TV's sweetest love story as Ben on Parks & Recreation. Cho's gone on to feature in two Star Trek films, Hahn's got a steady stream of big- and small-screen comedy work, and Rogen is one of the biggest comedy stars of our time.
Now, what do we have to do to see Mary Lynn Rajskub's tryout for Pam, Alan Tudky's for Michael, or — perhaps strangest of all — Rainn Wilson's for Michael?