Watch The First Five Minutes Of AMC's 'Low Winter Sun' Starring Mark Strong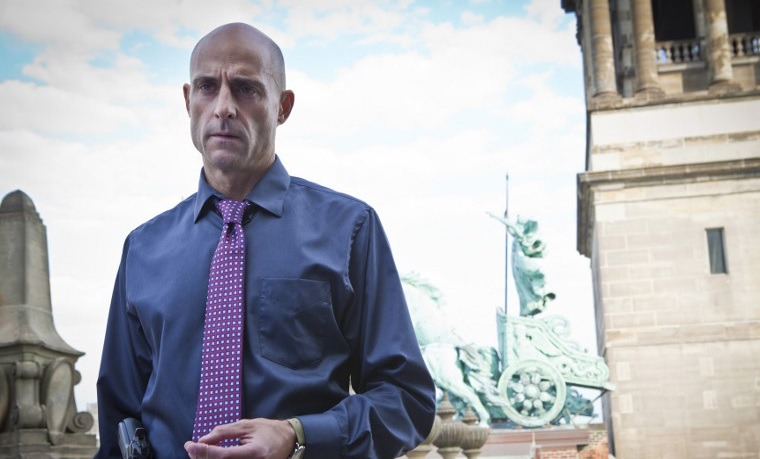 With Breaking Bad due to come to a finish this September, there's room on the AMC lineup for a new critically acclaimed antihero crime drama. With some luck, Low Winter Sun could be the one to fill it.
Adapted from a 2006 British miniseries of the same title, the series follows Detroit detective Frank Agnew (Mark Strong), who with the help of his partner Joe Geddes (Lennie James) kills a fellow cop. The pair cover up their crime and believe for a spell that they've gotten away with the perfect murder... but of course, if they had, there'd be no show. The incident brings about an intense investigation that pushes Frank deeper and deeper into the underworld.
Low Winter Sun won't debut for another week, but AMC is eager to get people hooked early with a little peek at the first episode. Watch the first five minutes of the premiere after the jump.
[via Screen Crush]
AMC's obviously inviting comparisons between Breaking Bad and Low Winter Sun by placing them together on the schedule. And the connections aren't hard to make. Both dramas explore themes of morality and justice through the tale of an apparently reputable man who takes a turn to the dark side. As seen in the video above, Frank finds a way to justify his crimes to himself, just as Walt did early in his meth-making career.
But at some point, Low Winter Sun will have to distinguish itself from Breaking Bad, not to mention all those other antihero prestige dramas clogging up the airwaves right now. It's impossible to tell right now whether it'll succeed on that front, but judging by that exciting opening scene it'll be fun to see them try.
Low Winter Sun premieres Sunday, August 11 at 10 PM, right after Breaking Bad. James Ransone, Ruben Santiago-Hudson, Sprague Grayden, Athena Karkanis, Billy Lush, and David Costabile also star.